Soccer
Zidane, Ronaldinho, amateur club freaks the greatest
Surely you do not know its name, yet these stars of world football are fans of it. The Football Club, modest club of departmental 2 (French 11th division), received the unexpected support of the biggest names in football. Zinedine Zidane, Ronaldinho or Roberto Mancini sent a video of encouragement to the team of the Dijon region.
Ronaldinho, Zidane… The incredible boomerang effect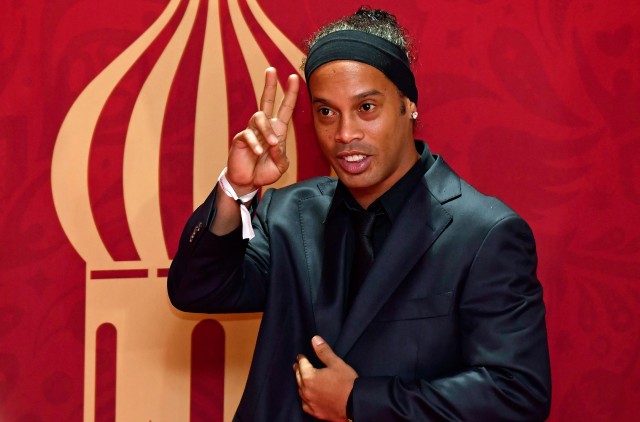 Do you know the common point between Franck Ribéry, Roberto Mancini and former England international Emile Heskey? The answer: The Sizzles Football Club. To fully understand the reasons for such a craze for this district club, it is necessary to go back to the beginning of the month. On September 6, the former Brazilian Ballon d'Or Ronaldinho had decided to support the Dijon club through a short video. "Hello my friends, good championship to you, to the whole team of the Sizzles", had sent the former Barcelona player to the club. Since then, messages of encouragement have multiplied. Several legends of the round ball have lent themselves to the game, starting with Zinedine Zidane.
More recently, it was the former Marseille Franck Ribéry who also sent his support to Grésilles. The French striker, currently playing for promoted Salernitana had exchanged recently with the president of the amateur club, Abdellah Haie. "He was very friendly, kind and warm. You know he too comes out of a neighborhood… He wishes us the best", had affirmed the Dijon leader.
FC Grésilles can thank a close friend of the club, since converted in events. Formerly of the Grésilles district, this intermediary would have used his good relations to convince Ronaldinho to send public support to the club. A boon for the management of the Dijon entity, and in particular for its president. "These videos make it possible to speak positively about the neighborhood and Dijon that suffer from a bad image. Here people live like everyone else, work like everyone else and try to get by. If it helps to stop stigmatizing Sizzles…", said Abdellah Haie to our West France.
The memorable routes of French clubs in Europe