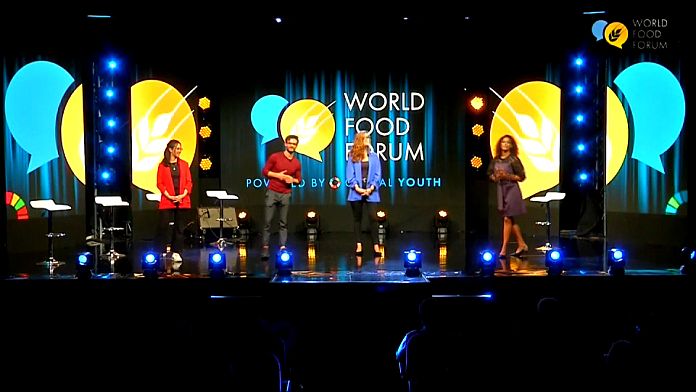 Thousands of young people from around the world attended five days of virtual debates, innovation, science and cultural celebrations during the " World Food Forum organized in Rome.
Gathered under the slogan "Nothing about us without us", these young people called for food to be considered a public good and a fundamental human right.
Thomas Pesquet, French astronaut and goodwill ambassador of the Food and Agriculture Organization of the United Nations (FAO) sent a message to young people from the international Space Station :
"The world really needs to foster sustainable agriculture that protects the environment. We can help by choosing foods produced with sustainable methods, or foods that use less irrigation water to be produced and are more gentle on the earth and soils."
And in the run-up to the 26th UN Climate Change Conference, the COP26 the global food forum in Glasgow, initiated by the FAO Youth Committee, also urged policymakers to work together to make agro-food systems more sustainable.