News
Young people around the world march to save the planet from global warming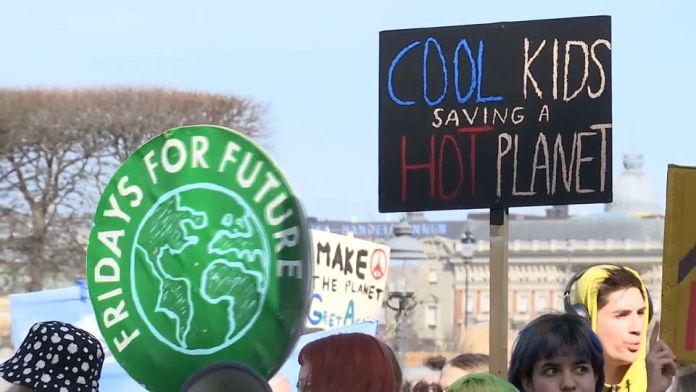 Around the world, the "Fridays for Future" movement initiated by Greta Thunberg, has called for demonstrations. According to the organizers, actions were planned in more than 1,000 cities on all continents.
.In Sydney, hundreds of students demonstrated outside the official residence of Australian Prime Minister Scott Morrison.
"I will tell Scott Morrison, says organizer Natasha Abhayawickrama, that his words and empty promises mean absolutely nothing to young Australians. years will vote for the climate – and all eyes are on our politicians."
In Stockholm, students demanded that politicians work for the agreements of the Paris climate agreement. Greta Thunberg, who initiated the 2018 protests with her school climate strike, was also present.
In France, where the presidential election is scheduled for April, protesters complain that the climate crisis is playing virtually no role in the election campaign.
In Germany, around 300 demonstrations were planned. Thousands of people, mostly young people, gathered in Berlin's government district, many of them carrying the yellow and blue national flag of Ukraine.
Activists demanded that policy makers take swift action against global warming and also called for an end to the war in Ukraine.
Germany should stop buying fossil fuels from Russia, they demanded. Instead of looking for alternative sources of oil and gas, campaigners also called for more investment in renewable energy.
The IPCC's Climate Change Report, released in February, again warned of impending climate catastrophe. An ice shelf the size of Los Angeles has completely disintegrated last week in eastern Antarctica during the unprecedented "heat" wave. The global community is far from the goal agreed in the Paris agreement to limit global warming to 1.5 degrees.