[ad_1]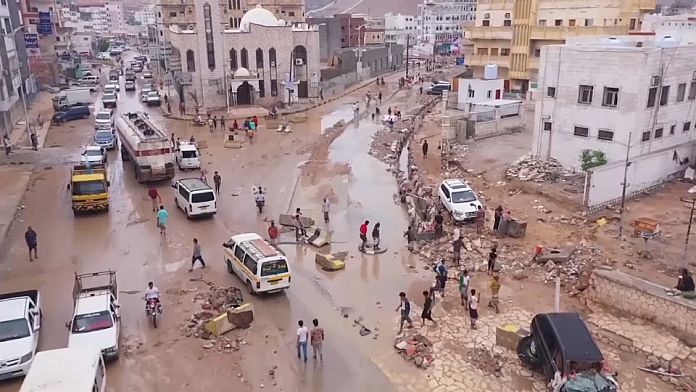 Flooding caused by torrential rains swept through the city of Mukalla in Yemen, causing one death and extensive damage, local officials said on Thursday.
The torrential rains fell on Wednesday evening on this city in the south of the country at war, after the passage of Cyclone Shaheen in the Gulf region earlier this week, then downgraded to a tropical storm.
"Yesterday we were surprised by the rain, and there was no preparation from the governor or local authorities. The rain was heavy and scary. Some neighborhoods were completely destroyed and many cars were damaged ", testifies this inhabitant, in shock.
Dozens of people die each year in Yemen in floods caused by heavy rains. These inclement weather conditions add to the difficulties of'a population in the grip of the worst humanitarian crisis in the world, according to the UN.
[ad_2]

Source link