Soccer
Xherdan Shaqiri issues huge warning to PSG
Arrived at OL this summer from Liverpool, Xherdan Shaqiri will know the atmosphere of the Parc des Princes during the clash against PSG, Sunday at 20: 45. The new striker of Olympique Lyonnais gave his impressions of this upcoming meeting.
Xherdan Shaqiri : "go there to win the game "
It is a team ofOlympique Lyonnais full of confidence that will appear before Paris Saint-Germain on Sunday at the Parc des Princes. On a good run of three consecutive wins in all competitions, Peter Bosz and his men want to take advantage of this dynamic to surprise a PSG in doubt after his failed debut in the Champions League in Bruges. In an interview with the show Telefoot, Xherdan Shaqiri has acknowledged that this trip to Paris will not be easy, but the Gones go there especially to beat the band to Lionel Messi.
"We're excited. We'll take this game like any other. Of course, it is PSG, surely the best team in France. We want to compete with the best. We will play in Paris, and go there to play our football, with confidence, to win the game ", said the 29-year-old Swiss international. And this shock is already putting the capital in turmoil.
Total fervor in Paris for Messi's premiere at the Park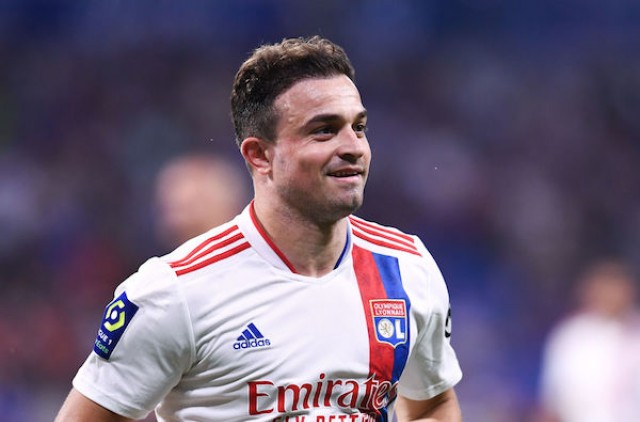 On the eve of the Ligue 1 matchday six clash between Paris Saint-Germain and Olympique Lyonnais, RMC Sport, after contacting the Union des Journalistes de Sport en France (UJSF), reveals that a total of 253 accreditations have been granted to journalists from all over the world to attend the premiere of Lionel Messi before the public of the Parc des Princes under the red and blue jersey. According to the metropolitan radio, Venezuelan (InfoBae), Argentine, Spanish, Chinese, Saudi (Saudi Arabia), Algerian, and South Korean (Korean Broadcasting) media are expected in the press gallery of the Paris compound.