News
World Water Day: the potential of groundwater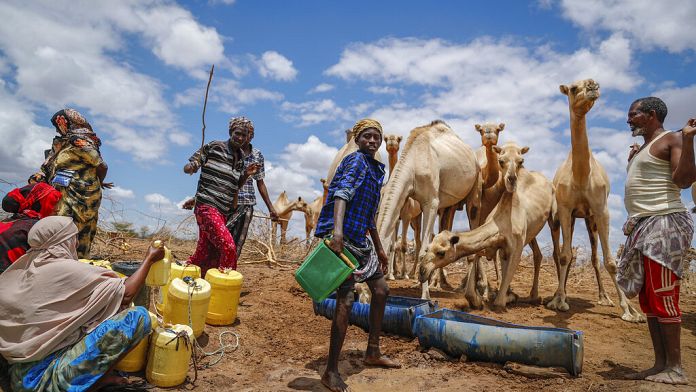 A UNESCO report, published Monday on the occasion of the World Water Forum, highlighted the potential of groundwater to generate social, economic and environmental benefits, provided they are managed in a sustainable.
The 9th World Water Forum opened Monday in Dakar for a week, with the theme "water security for peace and development".
According to the UN report, a 270-page document, entitled "Groundwater: Making the Invisible Visible"groundwater accounts for almost 99% of the fresh water reserves on Earth.
But these last "as the direct and indirect benefits they provide too often go unnoticed or ignored, leaving many aquifers (reservoir rock, Ed) without adequate protection", deplores Unesco. As a result, the world's groundwater reserves are often poorly managed, undervalued and at risk of pollution.
Water consumption is expected to increase by an average of 1% per year for the next 30 years
Groundwater provides half of the volume of water withdrawn in the world, according to Unesco. They are used by the world's population for domestic purposes, for agriculture and industry.
"An increasing number of water resources are polluted, overexploited and dried up by humans, sometimes with irreversible consequences. It is essential to use the potential of groundwater resources, which are still underexploited, more intelligently"estimated Audrey Azoulay the director general of Unesco in a press release.
According to a UNESCO diplomat contacted by AFP, the UN organization intends "call for the mobilization of States with a view to setting up coordination on a global scale".
Unesco also points out that water consumption should increase by an average of 1% per year over the next 30 years.
In this context, groundwater could, for example, offer "solutions to mitigate climate change"according to the report which states that the aquifers "have a unique buffer capacity, capable of limiting the impact of climatic variations".
In particular, the report recommends irrigation via solar-powered groundwater pumping systems.
Furthermore, he recommends a better "governance" to manage groundwater resources, with "basic knowledge, institutional capacity, laws, regulations and their enforcement tools, policies and planning, stakeholder participation as well as appropriate funding".
Access to groundwater resources comes up against a problem of expertise, particularly in sub-Saharan African countries which require support.
The document therefore encourages governments to "create and enrich a knowledge base dedicated to groundwater" to share data. In particular, it calls on the oil and mining industries to share their "data, information and knowledge" for the benefit of groundwater management stakeholders.