News
World Press Freedom Prize awarded to journalists from Belarus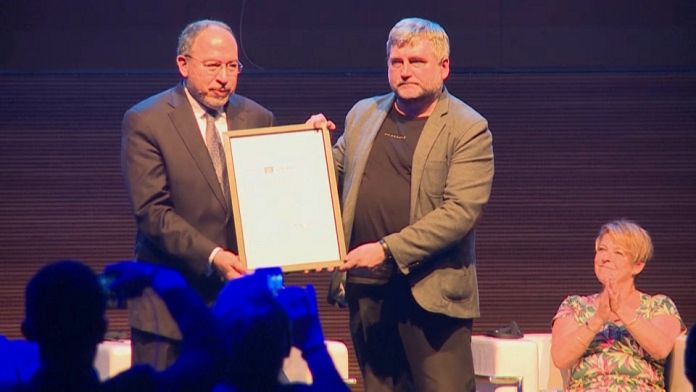 the UNESCO World Press Freedom Prize was awarded to the Association of Journalists of Belarus.
Created in 1995, this association brings together nearly 1,300 journalists in a country where attacks on press freedom have increased since the contested re-election of President Alexander Lukashenko.
"I would like to thank all my journalist colleagues who continue to work in Belarus. Sometimes it is said that there is no more journalism there, it is not true. Entire editorial offices work in Belarus, despite serious threats and the enormous pressure they are under", underlined Andrei Bastunets, the president of the Association of the journalists of Belarus.
Last August, the Supreme Court of Belarus ordered the dissolution of this association, on the orders of the Ministry of Justice.
In Belarus, journalists have been imprisoned for doing their job or forced to flee their country to escape threats. This crackdown on media professionals is at work in other countries around the world, including Burma and China.
Organized in Punta del Este in Uruguay, this World Press Freedom Day conference was placed under the theme "Journalism under the influence of digital technology". The conference examined the impact of the digital age on freedom of expression, safety of journalists, access to information and privacy.