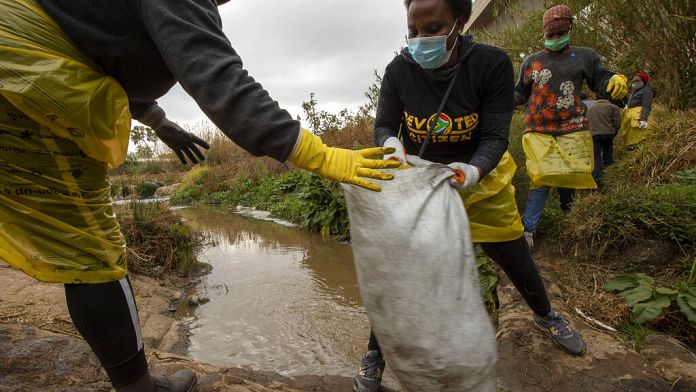 It"s time for the big cleanup. On the occasion of the "World cleanup day", volunteers gathered on the banks of the Tiber in Rome to collect waste-surgical masks, glass bottles, plastic-that pollute the environment, or sweep away fallen leaves.
This global cleaning event brought together many young people committed to the preservation of nature : "We were raised this way, because we are witnessing climate change and global warming. It is time for us all to commit to action. The older generation plays politics, we act", underlines a young volunteer.
On the other side of the planet, in Johannesburg, South Africaconservationists have also stepped up efforts to clean up rivers, streets, beaches and forests. Areas, which in places are littered with plastic waste, a real poison for biodiversity and population health.
Created in 2018, the World cleanup day, the World Cleanup Day, is gathering more and more supporters around the world. It was organized this year in 180 countries, according to the organizers.