News
With the Russian army at the gates of Kiev, the Ukrainian population tries to flee by all means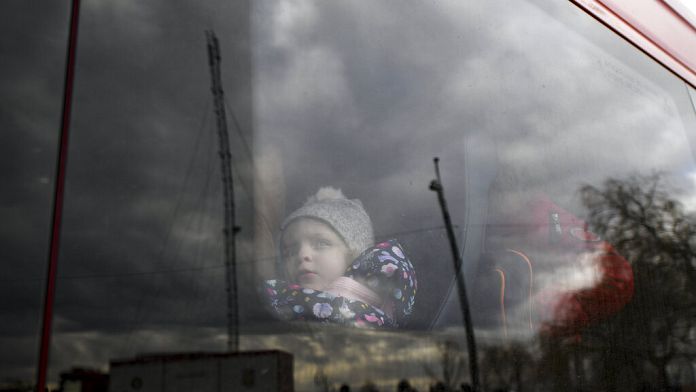 While a Russian military convoy of about sixty kilometers approaches Kiev, the civilians try by all means to leave the city. The Ukrainians are flocking to the central station in particular, hoping to flee the fighting in time.
The UN reports that since last Thursday, more than half a million people have already fled the country. There are mainly women, children and the elderly because men between 18 and 60 are requisitioned to defend their country.
On the roads leading to Poland, Slovakia, Hungary, Romania or even Moldova, which is not part of the European Union, the queues are always full. And some don't even have the warmth of a car to make the crossing and walk long hours on foot.
"We were stuck at the border for two days. There was a huge traffic jam, tsays Alina Griniuk very moved with her baby in her arms, _We were surrounded by children and there were also volunteers who gave us tea and food.", _adds this refugee from southern Ukraine.
In Romania, around 35,000 people have already arrived. Emergency facilities are deployed there with the support of the European Union._ "__My responsibility as Commissioner for Home Affairs is to ensure that those who manage to cross the border into the European Union are warmly welcomed ",_ said Ylva Johansson during a trip to a border post where refugees are taken care of, Monday, February 28.
.