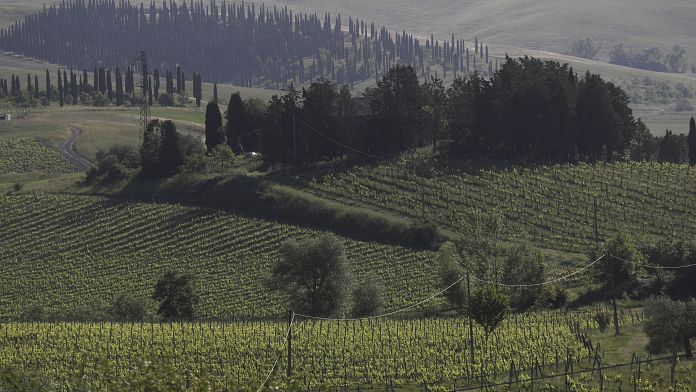 Wine is synonymous with joy, friendship, friendliness… In recent times, it also has a tourism factor, with rural destinations being particularly popular after months of lockdown.
Wine tourism ever more popular
The United Nations World Tourism Organization (UNWTO) has chosen the village of Monsaraz, in the Alentejo region of southeastern Portugal, to host the fifth world conference on wine tourism, the first since the pandemic.
"Wine tourism is indeed becoming very popular, underlines Zurab Pololikashvili, the Secretary General of the World Tourism Organization. Many people travel to discover the wine routes. This is where we create new products, new guidelines, new trends. And one of them, which we launched five years ago, is wine tourism."
Travel trends have changed
The Portuguese Secretary of State for tourism, Rita Marques, confirms this curiosity for wine and its origins :
"Travel trends have changed with this pandemic. After these periods of confinement, people are looking for open spaces, idyllic spaces like here in the Alentejo. This trend will continue and wine tourism blends very well with these territories."
Wine-producing countries benefit
After this difficult period for the sector, the recovery is felt in countries that, in addition to being wine producers, are also very dependent on tourism. This is the case for Portugal, Italy and Greece.
"Against the odds, despite the difficulties, tourism remains level, underlines the Greek deputy minister of tourism, Sofia Zacharaki. And special interest tourism, such as wine tourism, contributes enormously to this. Let's talk about numbers. I will give you the exact figure of a winery, one of the most prestigious in Santorini. In 2019, he had received nearly 1.2 million guests. This year, he received only half of them."
Massimo Garavaglia is the Italian Minister of Tourism: _ " Already last year, in the first year of the pandemic, the growth was there. This year there has been a 17% increase in demand for gastronomy and wine tourism. It is a sector on which we bet a lot, but which still lacks some organization. If we work well on the organization, both at the digital level and at the level of promotion and integration in the tourist offer, we will be able to take a big step forward."
_
All stakeholders agree on one point: as the number of tourists increases, wine exports are on the rise, especially to the countries of origin of visitors.
Ricardo Figueira, euronews :"One of the main protocols signed in Monsaraz is the one that unites the World Tourism Organization with the Great Wine Capitals, which brings together the main cities and wine regions of the world. This agreement will allow wine tourism to continue to develop and to be one of the drivers of the much sought-after recovery of world tourism."