News
With his program, Emmanuel Macron aims for "full employment" in five years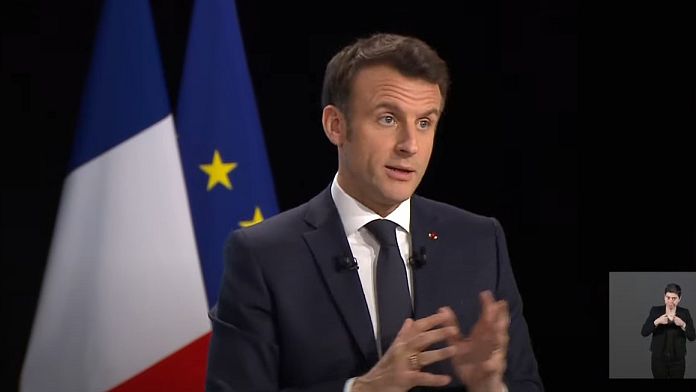 It is this Thursday that Emmanuel Macron, favorite candidate for the French presidential election, presents its program. From 3:00 p.m., the French president, well ahead in all the polls with 30% of voting intentions, begins his final sprint towards the first round during a press conference at the Docks de Paris, in Aubervilliers.
Criticized by the opposition as hiding behind international news and avoiding debate, Emmanuel Macron is for the moment the conspicuously absent from this election campaign. Since he declared himself at the beginning of March, the president-candidate has only had one public meeting with the French, on March 7 in Poissy, while his opponents are multiplying the meetings.
During this Thursday's press conference, around thirty key measures were to be presented, before a question-and-answer session in front of more than 300 journalists.
The body of its program, a hundred measures, will then be detailed in a 24-page booklet which will be sent by post to some 6 million households this weekend.
"Emmanuel Macron will be keen to show that the DNA of macronism is still there. So there will be surprises both on the tone and on the measures", promises a framework of the majority.
In recent days, through his statements or leaks in the press, around twenty proposals have filtered through, such as postponing the retirement age to 65.
Le Figaro revealed on Wednesday evening that of a reduction in inheritance tax via in particular an increase in the allowance on direct line inheritances to 150,000 euros against 100,000 euros currently, and an extension of the regime for direct line heirs to the children of spouses.
"Great Turn-Up"
The president-candidate had unveiled other proposals last week such as the introduction of 30 minutes of daily sport in primary school, the abolition of the TV license fee or the possibility for low-income households to lease an electric car. .
On Thursday, he is also expected to present measures of fight against medical desertsinitiatives for the ecological transition but also to strengthen French and European sovereignty in terms of research or industrialization.
Without forgetting experiments for the autonomy of schools, already outlined in Marseilles in February. "On education it will be a big upheaval that will surprise. For example, there is the idea that the educational project is not the same in Paris and in the northern districts of Marseille", assures a relative.
LREM President of the National Assembly Richard Ferrand also said on Monday thatautomatic payment of social benefits based on the withholding tax model"will be implemented"in the event of a second term. "The idea is to go towards a single payment through a universal activity income, accompanied by homework", specifies a relative, for example hours of activity or training.