News
Winter OLYMPICS 2022: Olympic torch flies to Beijing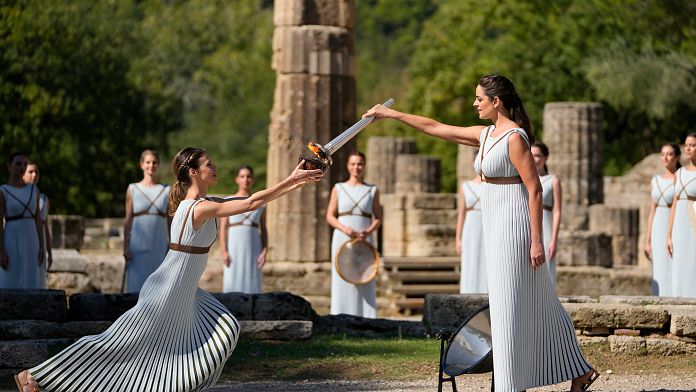 The ancient temple of "Hera", birthplace of the Olympic Games in Greece, hosted this Monday the flame ceremony announcing the upcoming Winter Olympic Games to be held in Beijing next February.
Pandemic oblige, the ceremony was organized at eight closed in the presence of the president of the IOC, Thomas Bach, and the Greek president, Katerina Sakellaropoulou.
Contrary to tradition, the torch relay will not travel through Greek soil, but will fly on Tuesday to Beijing.
The ceremony was briefly disrupted by pro-Tibet protesters, who unfurled a banner reading "No genocide games".
The Chinese Games are the subject of several calls for boycotts, including from advocates of the Muslim Uighur minority and pro-democracy activists in Hong Kong.
Source link