News
"Wild Symphony": Dan Brown breaks the codes with a children's book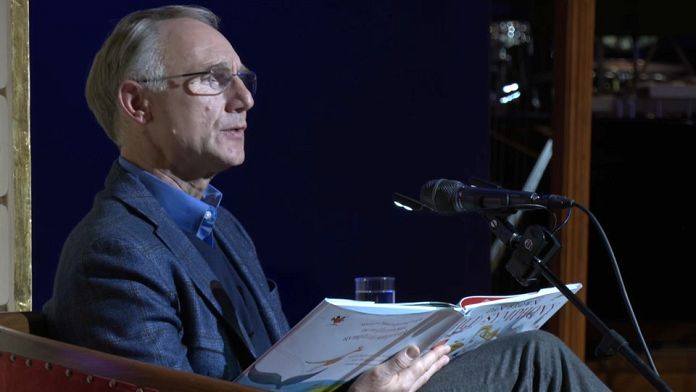 He's gone from all to all. Rather, known for his detective books Dan Brown uses here poetry, classical music and colorful images. The writer, famous for "The DaVinci Code," came to Prague to present his first interactive children's book "Wild symphony". For the occasion, he does the reading himself while the Czech National Orchestra plays the symphony composed by him
"I wrote the first of the songs when I was really a kid. I was in the woods and I heard frogs and it sounded like music to me. So I went home and wrote a musical piece and then a poem to accompany it and I had so much fun that I wrote another and another and another. Years later, I decided to finish the project and make it a great symphonic piece with the book.", explains the writer.
The book is endowed witha QR code that links to a free app with each new music in the book:
_ "It was my idea to make music available through an app. Mainly, because it's for kids and as much as I do, kids love technology and it was the simple and transparent way to spread the music. And we thought it was important that the music be free for everyone."_
The musical project has become a real educational tool. With the app, children read and play while learning poems and music.
One year after the publication of the Wild Symphony in the United States, the book has been translated into 56 languages.
Source link