Soccer
Wijnaldum, a thrilling news has fallen in Paris!
Georginio Wijnaldum, who arrived for free from Liverpool this summer, can not establish himself in the PSG squad. In the midst of thinking about his future, the Dutch midfielder could make a shattering decision in the next winter transfer window.
Georginio Wijnaldum is not completely happy at PSG
Close to FC Barcelona at the same time as his compatriot Memphis Depay, Georginio Wijnaldum finally opted for Paris Saint-Germain. After six years spent in England, at Newcastle and Liverpool, the 30-year-old Dutch international joined Ligue 1 in the last summer transfer window. Arriving in France, the Feyenoord-trained player expected more responsibility under Mauricio Pochettino who already wanted him when he officiated at Tottenham. Except that in Paris, Wijnaldum is struggling at the start of the season as he acknowledged himself on the NOS channel.
"I can not say that I am completely happy. Because the situation is not what I wanted. But that's football and I'm going to have to learn how to handle that. I'm a fighter. I have to stay positive and work hard to fix it. I have played a lot in recent years, I have always been fit and I have also done very well. It's something different (at PSG) and you have to get used to it. I was really happy to start this new stage and then it happened… it's very difficult", explained the former protégé of Jürgen Klopp. If the desire came to him to effectively leave Paris SG, the native of Rotterdam could have a nice opening in the Premier League.
PSG transfer window: Wijnaldum back in the Premier League?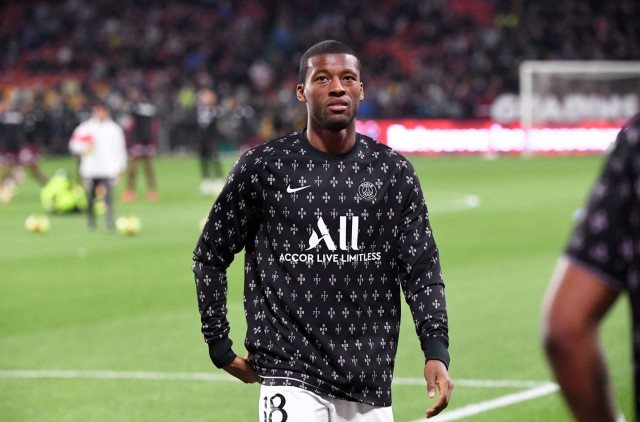 Despite a contract running until June 2024, Georginio Wijnaldum is not happy at Paris Saint-Germain. A departure could therefore be considered during the next January transfer window. Freshly bought by the Sovereign Fund of Saudi Arabia, Newcastle United follows with particular attention the situation of the number 18 of the Red and Blue.
With a colossal budget of 225 million euros, the club intends to strengthen considerably during the winter and Georginio Wijnaldum is on the short-list ofAmanda Staveley, the new executive director of the Magpies. Now it remains to be seen whether the former Liverpool defensive midfielder is still interested in a return to the Premier League.
Case to follow therefore…