Soccer
Why won't Claude Puel resign?
Unhappy with the results of their team, the fans of the ASSE request the resignation of Claude Puel. Will he leave by abandoning the Stéphanois project based on young talented players, but without experience? No! under Ludovic Giuly.
ASSE: Puel, "I stay focused with my players"
The ASSE is in the trough of the wave this season. His coach Claude Puel is under the threat of a sacking since the heavy defeat against RC Strasbourg (5-1). For the succession, several names circulate in the Forez, including that of Pascal Dupraz. Despite everything, the Castrais is serene. He has no intention of resigning from his positions as coach and general manager of theAS Saint-Étienne.
"My situation? I stay focused with my players. To see them as I see them, not letting go, it's pleasant", he said, after the draw against Angers SCO (2-2), Sunday in Geoffroy-Guichard. The results of Claude Puel's team are however mediocre. She is 20th with 5 points, a record of 6 losses, including 5 consecutive and 5 draws. The Greens have conceded 25 goals and have the 19th worst defense in the league just ahead of FC Metz (26 goals conceded).
Ludovic Giuly: "Claude Puel will not let go"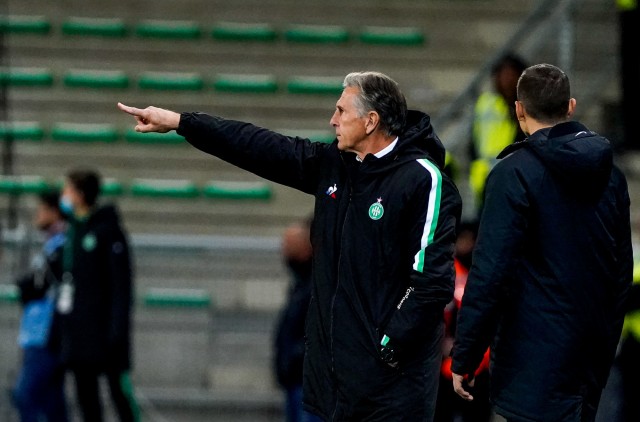 According to Ludovic Giuly, "Puel will not let go, he is at full strength until the last minute. We have to limit him out of the stadium. He has a character like that. In relation to the fans, it's like that, it's the law of football. When it works, the coach is the best, and when it does not work, we wish his resignation", recalled the former player of AS Monaco and PSG on Prime Video.
Indeed, Giuly played under Claude Puel at AS Monaco between 1999 and 2001. So he knows the latter well and his perseverance. "In any case, he works – with his youth team, because there are still a lot of young people – to try to impose something. It doesn't work today, but maybe it will work a little later. I hope so for him and for the ASSE ", said the consultant for the source.