News
"Why am I leaving? Because it's terrifying": the exodus of Ukrainian civilians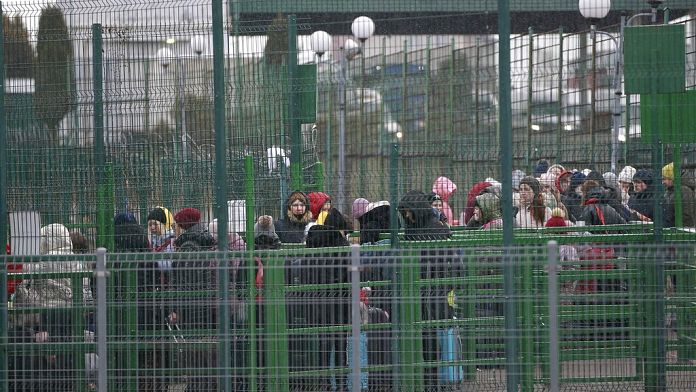 At Kiev's central station, civilians continue to flock to the platforms in the hope of being able to flee the Ukrainian capital as quickly as possible. The nervousness is palpable.
Nervousness and exhaustion
In the crush, some walk in the middle of the rails. The faces bear witness to exhaustion and anguish. Not everyone will be able to board this train.
"Why am I leaving? Because it's terrifying", says this resident of Kyiv. "Now there is a threat of a nuclear explosion. Russian troops are approaching Kiev, that's why there are so many people. People just want to live."
"I thought this war would last less. Nobody believed that we would be forced to flee."
Nearly 1.5 million Ukrainians have fled their country
Alexander says goodbye to his 5-year-old daughter who has boarded a train bound for Lviv, the big city in western Ukraine which has so far escaped the fighting.
On the northwestern outskirts of Kiev, civilians aided by soldiers wait to cross the Irpin River, where a bridge was destroyed by Ukrainian forces to impede the advance of Russian armor.
According to the UN, nearly 1.5 million Ukrainians have already fled their country since the start of the war.