News
When will the eruption of Cumbre Vieja stop?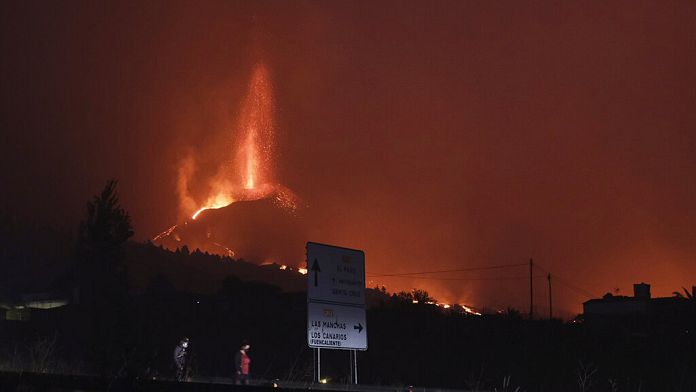 It has now been four weeks since the Cumbre Vieja lava is spewing on the Spanish island of La Palma, and vulcanologists are well unable to say when this eruption will end.
"We are at the mercy of the volcano,it is he who decides", summarizes the president of the Canaries Angel Victor Torres.
Already more than 1,500 buildings have been destroyed, about 7,000 people have been evacuated, and many flights had to be cancelled – just 56 this weekend – because of the smoke coming from the volcano.
Add to this many earthquakes and a pungent smell, and you will understand the weariness of the inhabitants.
"What predominates is the smell of sulfur, that is what is most noticeable" tell this young woman.
"I am asthmatic and I notice it a lot when I breathe, much more than on other days" adds this other resident of La Palma.
Aerial images show that lava covered 754 hectares since the Cumbre Vieja woke up.
No casualties are to be deplored, but the reconstruction of damaged infrastructure will cost millions of euros.
Source link