News
What is the weight of the European Union's sanctions against Russia?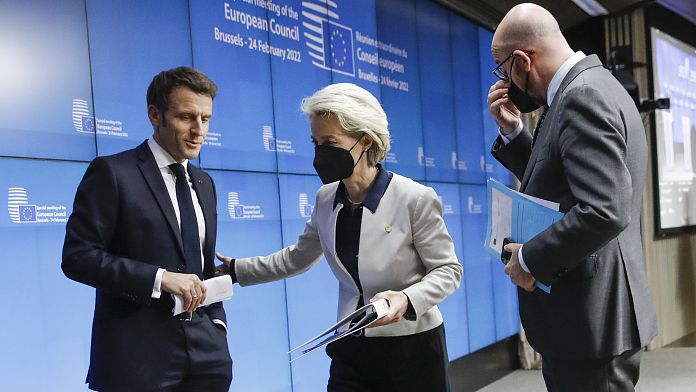 The last package of European Union sanctions against the Russia decided by the heads of state and government still divides the 27. A majority of member states believe that these measures will slowly paralyze the Russian economy. But some capitals feel they are not tough enough to dissuade Moscow from continue the warand.
At the request of France, Germany and Italy, the EU did not use the lethal weapon: exclude Moscow from the international banking system SWIFT.
"If Russia can no longer participate actively in the international financial system, then this has a major impact. It becomes very difficult to manage financial institutions in Russia and this effectively cuts off external funding", says Fabian Zuleeg of the European Policy Centre.
Imports of gas and of oil are not on the table either. In other words, the main economic resources of Russia are spared. Not including SWIFT and energy in the sanctions package means that Russian banks can still finance hydrocarbon sales and thus allow Vladimir Putin to continue the war in Ukraine.
The EU seems to have opted for retaliation with medium-term effects rather than measures that would immediately penalize Moscow. "Over time these sanctions will have an impact. They will not prevent Russia from continuing its intervention in Ukraine, but it represents a fundamental change in the European approach and attitude from now on towards Russia.", underlines the Irish Prime Minister Micheal Martin.
The financial measures must touch 70% of the banking sector Russian. The export limitations relate to "the crucial technologies", the semiconductors or even the aeronautical sector. Taken together, these sanctions should lead to a slow erosion of the standard of living, which could ultimately fuel public discontent with the Kremlin.