News
Western sanctions: Vladimir Putin calls them "illegitimate"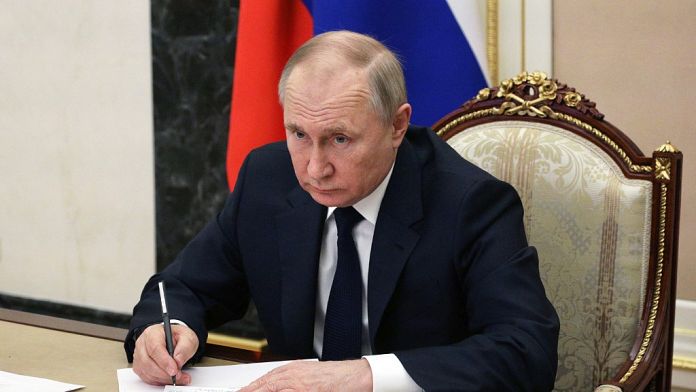 President Vladimir Putin spoke during a meeting with his government on Thursday March 10, saying that Russia would "calmly solve its problems".
He considers the Western sanctions as illegitimate. According toRussian President Vladimir Putinhis country maintains all its hydrocarbon deliveries despite the conflict in Ukraine and Western sanctions, judging Russia not responsible for the surge in world prices.
"We respect all our obligations in terms of energy supplies", he underlined during a government meeting, stressing that "all volumes" were delivered to Europe as elsewhere and that even the "transport system of Ukraine gas is 100% filled".
Russia is a major energy supplier: 40% of European gas comes from the country.
Other consequences
Amongst others consequences of the sanctions taken by the West : the major Russian banks can no longer operate abroad, leading to a spectacular drop in the price of the rouble.
Vladimir Putin also said the West had failed in its obligations to Russia by freezing its gold and foreign currency reserves. He attempts to interrupt foreign trade.
Speaking at the same meeting, the Russian Finance Minister Anton Siluanov said Russia had taken steps to limit capital outflows and that the country would service its external debts in rubles.
Western sanctions targeting Russia because of the conflict in Ukraine will "finally touch the whole planet", according to the Russian president.Vladimir Poutine considers that the measures taken risk leading to global food price inflation, as Russia will no longer be able to export enough fertiliser.