News
Western Sahara: Frente Polisario wants guarantees for a self-determination referendum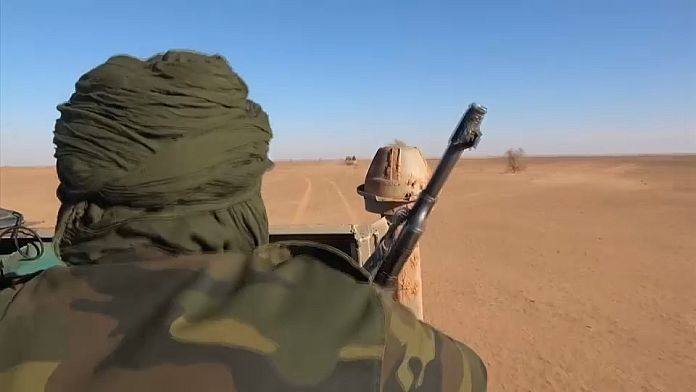 The leader of the Polisario Front, Brahim Ghali, on Saturday called on the UN Security Council to clarify the mission of the new UN envoy for the conflict in Western Sahara, "and to provide guarantees for the holding of a referendum on self-determination.
Appointed on October 7 by UN Secretary General Antonio Guterres, the Italian Staffan de Mistura, 74, will take office as the new UN envoy for this conflict from November 1, when the post had remained vacant for two years.
The question of Western Sahara, a former Spanish colony "non-self-governing territory" by the UN in the absence of a final settlement, for decades opposed Morocco to the Polisario Front, supported by Algeria.
Rabat, which controls nearly 80% of this vast desert territory with a rich subsoil and bordering fishy waters, proposes a plan of autonomy under its sovereignty. The Polisario, for its part, is calling for a referendum on self-determination under the aegis of the United Nations, which had been planned when a ceasefire was signed.
"Our main objective is to end colonization and not the appointment of a new UN envoy", said Mr. Ghali at a press conference in a Sahrawi refugee camp in Tindouf, in the west of theAlgeria.
The leader of the Saharawi separatists also called on the Security Council, in particular, to "specify the mission of his emissary", "set a timetable for the implementation of the referendum (…) and provide strong guarantees" for his holding, according to his statements transmitted to AFP by the Polisario.
"In 30 years of UN presence in Western Sahara, all emissaries have failed and resigned", he lamented, stressing the need "to carry out the mission of Minurso", the United Nations Mission for the Referendum in Western Sahara, also responsible for monitoring the cessation of hostilities in the region.
This is the first time that Mr. Ghali has appeared in public since his hospitalization in Spain where he had been treated for a serious form of Covid-19 in April.
The head of the Polisario had arrived in Spain in the greatest secrecy aboard a medical plane of the Algerian presidency and equipped with a "diplomatic passport", according to the daily El Pais, which had caused a major diplomatic crisis between theSpain and the Morocco.
Source link