News
Welcomed in Paris, Ukrainian refugees hope to return home as soon as possible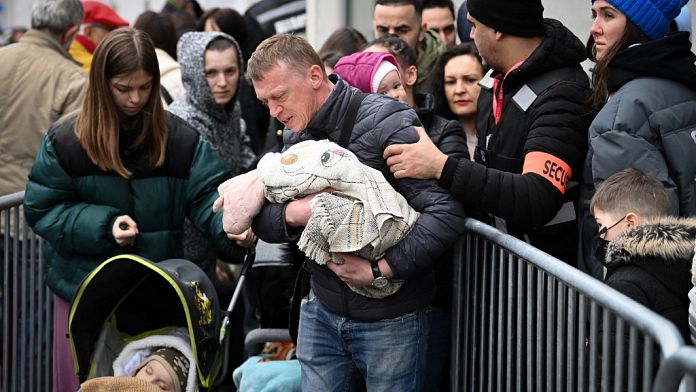 A reception center for displaced Ukrainians opened its doors on Wednesday in Paris. The installation makes it possible to cope with the flow of arrivals and to offer these people, who have left everything, the necessary comfort.
"The idea is first of all to give them access to hygiene, to give them access to food, and to give them access to a place to rest. The number of nights spent on this device must not exceed two nights maximum"explains Nordin Sedkaoui, director of the Paris sector of the Coallia association.
More than 400 camp beds have been set up, with the aim of filling the center daily "to its maximum capacity and emptying it the next day to be able to accommodate new people", he continues.
The French Office for Immigration and Integration (Ofii) has opened eight counters there to issue temporary residence permits. Approximately 250 titles are granted each day. On the spot, the overwhelming majority of Ukrainians want to return as soon as the conflict ends.
"Of course, we want to go back there as soon as possible, because it's our house, it's our home. Our lives remained there, so I hope it will be soon"says Natalya Volkova, a makeup artist who fled her country.
While France has already listed 20,000 displaced Ukrainians on its territory, this center sees daily arrivals of between 300 and 500 people who spend one or two nights before being redirected to more permanent accommodation. Some choose to continue their journey in the provinces, others aim to go to other countries.