News
Weekend in Rome: G20 to revive Europe-USA relations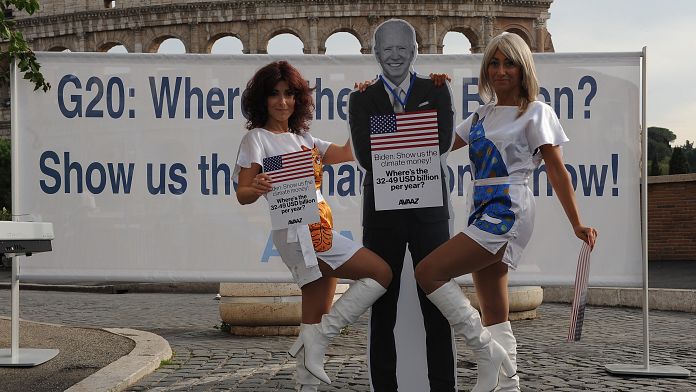 As with every major meeting of world leaders, delegations arriving in Rome for the G20 were met with demonstrations by climate advocates.
The summit is being held in the Italian capital this Saturday and Sunday, and it"s the first time since the beginning of the pandemic that the heads of state and government all meet in person.
Joe Biden, only the second American president to be a Catholic since John F. Kennedy, met at length with the Pope this Friday. Francis joined the demands for climate action and demanded the US head of statestrong gestures at next week's Cop26.
Then it was the President of the Italian Council, Mario Draghi, whom Joe Biden went to meet, to revive, he said, Transatlantic relations.
During this meeting, they recognized together "the usefulness of developing a defence Europe".
The G20 summit is to be held at the "La Nuvola" congress center, in the southern part of the Italian capital.
Access to the area will be limited and there will be a heavy police presence, with 500 military personnel joining the police teams. Assault rifles, bulletproof vests and ballistic shields, all the equipment is mobilized to ward off any threat. And that of the activists of the Italian and European ultra-left is not the least.
Source link