News
"We were afraid for our children": testimony of 2 Ukrainian refugees in Italy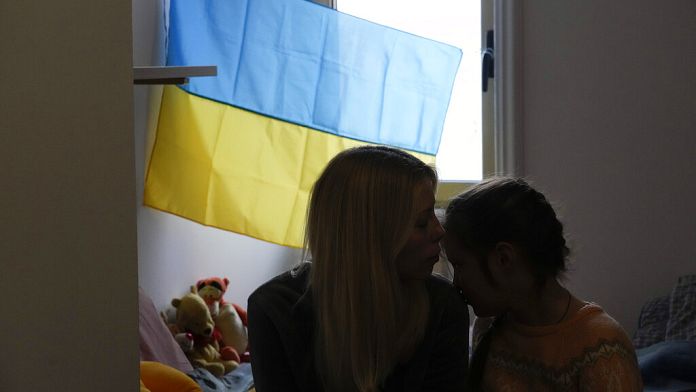 Two Ukrainian refugees in Italy tell how they fled the war in their country, and they confide their hope of returning there one day, to live there in peace.
It's a story of Ukrainian refugees, as we now find everywhere in Europe. There, it is in Italy that these two Ukrainian women and their children put down their suitcases, after having fled their country at war.
We are in Belmonte in Sabina, a small village in the Appenine mountains, an hour's drive from Rome.
These refugees were living in Lviv when the conflict broke out.
"_Six days after the start of the war, we made the decision to leave the country, says one of the two women, Tania. _
We left because we were scared. We weren't afraid for us, but for our children, for their future. We risked ending up without electricity, without gas, without water. And how do you explain that to children?
They weren't prepared to live like this. __So we decided to leave, but it wasn't easy. The trip was very long."
Tania left with her two children, leaving her husband behind.
Ditto for her friend Katia, who fled with her 4-year-old son.
These refugees crossed the Hungary and theAustria before arriving in Italy where they knew someone from the Ukrainian diaspora.
"Return for a new life"
How long are we going to stay here?, children often ask their mothers. A question to which they obviously have no answer.
"We hope to return home one day to rebuild our lives together, says Katia. __It will be a new start for the country, we will rebuild it, and we will have an even more peaceful life than before!"
To date, Italy has taken in more than 50,000 Ukrainian refugees.
The authorities expect to receive many more.