News
"We must resist the aggressor" testifies a resident of Kiev met by our special correspondent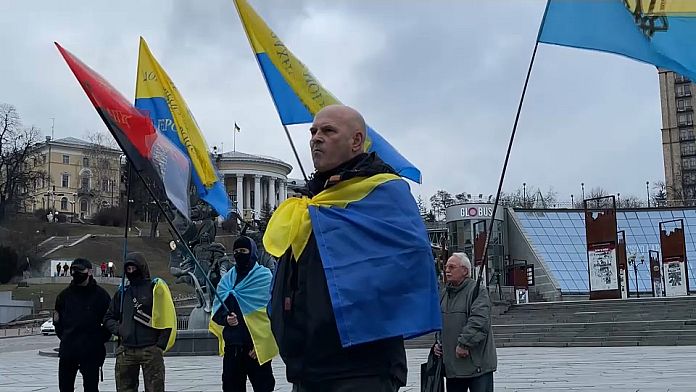 A few hours after the start of the Russian offensive on Ukraine, our special correspondent Valérie Gauriat went to meet the inhabitants of Kyiv in a capital that seems frozen.
"It's a difficult situation that our country is going through. It's difficult to explain, very difficult because it's a war… I'm sorry"declares moved a woman at the microphone of our journalist.
In the unusually deserted center of the capital, a few people gathered in Maidan Square to send a message to the world.
"We want to set an example, to show that we should not worry, that we must resist the aggressor by all means and at the very least, by displaying our position, points out another Kyiv resident. It is necessary that the guys who are in the front line do not feel forgotten. They shouldn't feel like we don't care about them because we don't."
"We want to show all the people, the whole world, that we are not afraid. We will wait and see. If we have to do it, we will defend our country"warns a man with a Ukrainian flag on his shoulders.
Ukraine calls on the world to create an anti-Vladimir Putin front to compel the Russian president to peace.
"I want this to be heard not only by Ukrainians but also by Russians, and even by Putin! If Russia and the United States use nuclear weapons then hopes will completely crumble. This must not happen. Roll him back"insists another resident.
For many Ukrainians, the worst is undoubtedly yet to come.