News
Washington pays tribute to Madeleine Albright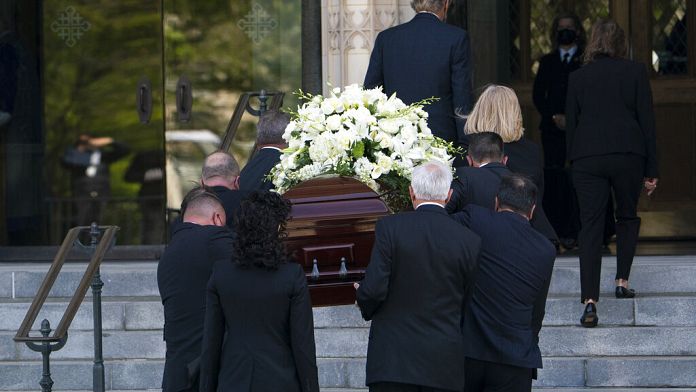 Nearly a month after the death of Madeleine Albright, American politicians paid tribute to the former head of American diplomacy at her funeral.
Bill Clinton's former secretary of state died of cancer on March 23 in Washington; she was 84 years old. She is the first woman to have led the diplomacy of the United States, between 1997 and 2001.
Joe Biden hailed a "champion of freedom"Albright's name was synonymous with an America wanting to be one."strength for good in the world", declared the American president.
Secretary of State Antony Blinken put forward a "a brilliant diplomat, a visionary leader, a courageous pioneer and a devoted mentor."
Hillary Clinton insisted on her joie de vivre, her feminism and the mutual aid she advocated between women.
This stateswoman had arrived in the United States from Prague at the age of 11. His parents, Czechoslovak refugees, managed to escape Nazi persecution and then the Communist dictatorship. She was very affected by the Russian invasion in Ukraine and had published, the day before the attack, a column in the New York Times denouncing a historical error by Vladimir Putin.
Madeleine Albright had notably been trained by Zbigniew Brzezinski, the very anti-communist adviser to President Carter. During her tenure at the United Nations (she represented her country at the UN between 1993 and 1997), she was confronted with the war in Bosnia-Herzegovina, the genocide of Tutsis in Rwanda and the enlargement of the NATO after the end of the Soviet Union.