News
Washington blasts "Russia's destabilizing activities" around the Black Sea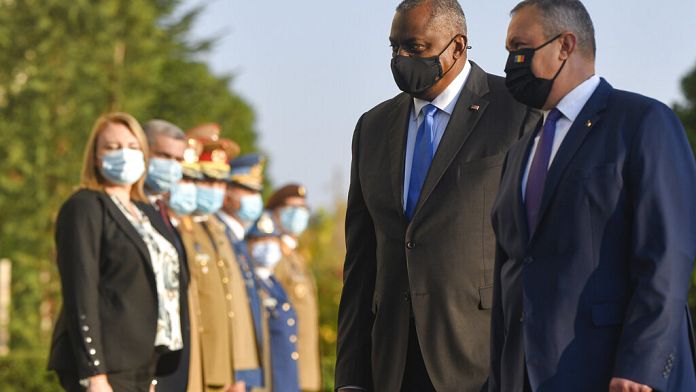 The US Secretary of Defense continues his tour around the Black Sea. After visiting two NATO "s candidate countries, Georgia and Ukraine, the Pentagon chief was in Romania this Wednesday.
Objective, to strengthen the cooperation of the countries of the region in relation to the activities of Russia. Washington considers Moscow an obstacle to peace in this part of the world.
"Russia's destabilizing activities in and around the Black Sea reflect its ambitions to regain a dominant position in the region and prevent the achievement of a whole, free and peaceful Europe," said Lloyd Austin, in Bucharest.
This muscular speech comes in a tense context; on Wednesday, Moscow released a video showing US military aircraft approaching the Russian border, over the Black Sea. The aircraft were eventually escorted by Russian aviation.
In a sign of the friction, Moscow announced on Monday to suspend diplomatic relations with the Transatlantic Alliance, after NATO's decision to withdraw their accreditation to eight members of the Russian mission in Brussels, accused of being "undeclared Russian intelligence agents".
Source link