News
War is taking us away from Mars: following sanctions the ESA suspends the Exomars mission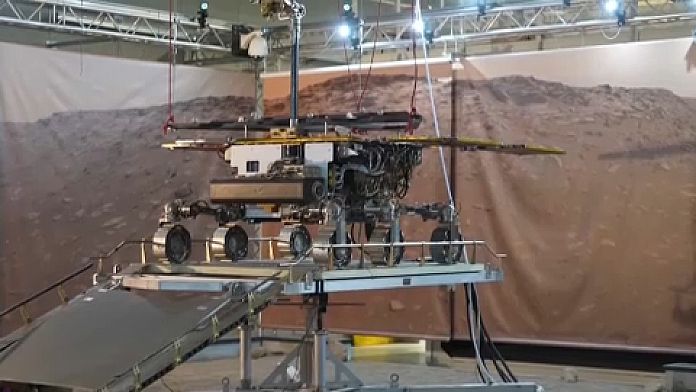 Russia's invasion of Ukraine is one more obstacle to the stars. A few months before its launch, the European Space Agency's ExoMars mission, which aims to explore Mars, was suspended following the cessation of cooperation with the Russian space agency Roscosmos.
"The decision has been made to cancel this launch in the current circumstances.explains Josef Aschbacher, Director General of the European Space Agency, in particular because of the sanctions imposed by our Member States. And it also makes it politically impossible to have an ExoMars launch in September."
The mission was to depart from Baikonur using the Russian Soyuz launcher. A launcher which was used for other missions until the sanctions, in particular from Kourou, in French Guiana. The European space agency now plans to get closer to NASA.
_ "We were asked to launch technical studies to see what the options are_, adds Josef Aschbacher, the options in terms of Europe alone or Europe with other partners".
The future of the mission, which had already been delayed due to the pandemic, is uncertain: due to the alignment of the planets, the window of fire towards the red planet opens once every two years.