News
War in Ukraine: Western sanctions, Russian counter-sanctions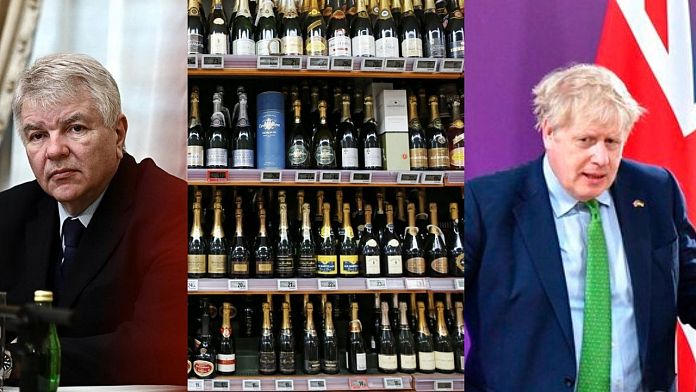 To put pressure on Moscow, the West is once again using the weapon of economic sanctions. They target Russian leaders and oligarchs. For its part, Moscow has adopted counter-sanctions.
British sanctions
Western support for Ukraine is reflected in particular by the application of economic sanctions against the Russian leaders.
On Tuesday, the British government adopted new measures, including asset freezes and travel bans targeting several hundred Russian personalities.
As the head of British diplomacy said, the aim is to "cut funding for the Russian war machine".
These new sanctions affect oligarchs, but also political leaders such as former Prime Minister Dmitry Medvedev, spokespersons for the Kremlin and diplomacy.
European sanctions
For its part, the European Union has adopted a fourth package of sanctions against Moscow.
Among the measures is the ban on the import of essential goods in the iron and steel sector.
There is also the ban on the export of luxury goods, highly prized by the Russian oligarchs, often close to the Kremlin.
The Russian ambassador in Paris Alexei Mechkov reacted to these new sanctions, denouncing an anti-Russian "hunting". "Today, he said, families, relatives, more distant people, first cousins, acquaintances, even strangers are tracked down. __In my opinion, 600 more people have been added to the European sanctions blacklist today."
Russian counter-sanctions
The Russian authorities have decided to apply the principle of reciprocity. In other words, counter-sanctions have been adopted, targeting Western personalities including the American president and his head of diplomacy or even the boss of the CIA.
Moreover, Russia, which was threatened with being excluded from the Council of Europetook the lead in withdrawing from this organization.
The Council of Europe is the main human rights organization on the European continent. Russia had been a member since 1996.