News
War in Ukraine: Volodymyr Zelensky expects stronger strikes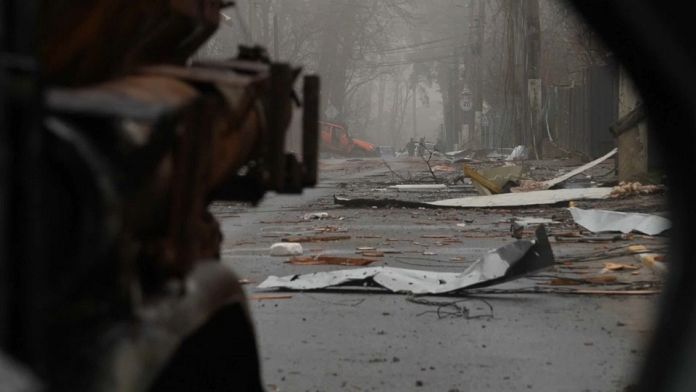 Images of desolation. Ukraine recovered Irpin destroyed. The city recaptured from the Russians at the start of the week bears the scars of the violence of the Kremlin strikes. Few buildings were spared by the war like the heavily damaged military airport in the capital. Planes have become heaps of junk. The authorities are calling for caution before declaring victory, but kyiv Oblast is gradually returning to Ukrainian hands. Russia says it is easing fighting in certain areas. Ukrainians don't believe it.
President Zelensky warns: "In the east of our country, the situation remains very difficult. Russian troops are strengthening in the Donbass, towards Kharkiv. They are preparing for new powerful strikes. We are preparing for an even more active defense with all the resources."
The EU shows its support
The President of the European Parliament is the first EU representative to visit Ukraine, at the Rada the Ukrainian Parliament, still operational despite the fighting.
"I am here today as a representative of the European Parliament of the peoples of Europe to tell you one thing. We are with you," Roberta Metsola proclaimed to the deputies.
Ukraine accused of attacking an oil depot in Russia
Russian regional official accuses Kyiv of attacking by helicopter, un oil depot in his city of Belgorod, located about forty kilometers from the border with Ukraine. . A few hours after the regional governor's announcement, Kremlin spokesman Dmitry Peskov reacted by indicating that this attack jeopardized peace negotiations with Ukraine.
If the attack were confirmed by the Ukrainian authorities, it would be Kyiv's first strike in Russia and would constitute proof that the fighting is being exported. At this stage Ukraine denies any involvement.