News
War in Ukraine: the Russian pavilion excluded from the Mobile World Fair in Barcelona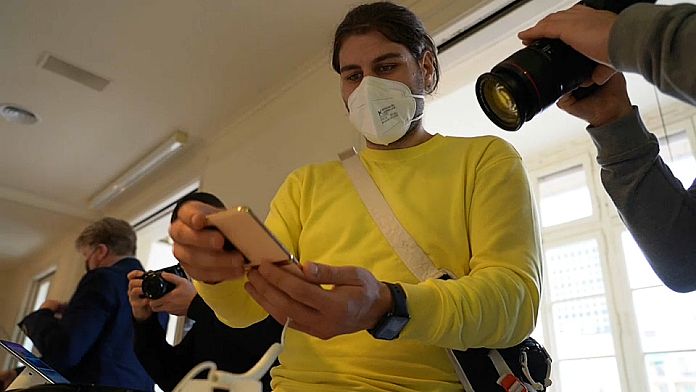 The flagship event for the mobile phone industry opened in Barcelona on Monday against the backdrop of the war in Ukraine.
The organizers who strongly condemned the invasion of Moscow symbolically removed the Russian pavilion from the congress.
The show, which runs until Thursday, "strongly condemns the Russian invasion of Ukraine," Global Telecom Operators Association (GSMA) chief executive Mats Granryd told an inaugural conference. , long applauded by the participants.
_"They are on the list of sanctioned companies, and we are obliged to follow these decisions. But the situation can also evolve. Ukraine. We are very sad for the Ukrainian people. This is an atrocity that, of course, we cannot accept," said Mats Granryd.
A dozen Russian companies from the technology sector were expected in this pavilion.
In the aisles of the show, the cybersecurity specialist Kaspersky or the company Infinet Wireless, both Russians, were nevertheless present.
The question of the sanctions imposed on Moscow, after its invasion of Ukraine, should also be followed closely. Washington has indeed decided to limit technological exports to Russia, which could disrupt a market already under pressure due to shortages of semiconductors.
A market under pressure
According to the organizers, 1,500 exhibitors from 170 countries were present this year.
Between 40,000 and 60,000 visitors are expected at the show this year. This attendance is still very far from the pre-pandemic figures (100,000 visitors in 2019), but nevertheless encouraging after two years of health crisis.
The Mobile Show was canceled at the last minute in 2020, due to multiple defections from the big names in telecoms. Last year, it was held, but at the beginning of the summer and in a lighter format (20,000 participants).
In decline for several years, the smartphone market climbed 5.7% last year, with 1.35 billion devices sold worldwide, according to IDC. But it has come up against these logistical problems since the summer, which weighed on the results in the fourth quarter.