News
War in Ukraine: the noose tightens on Kyiv, Kharkiv in ruins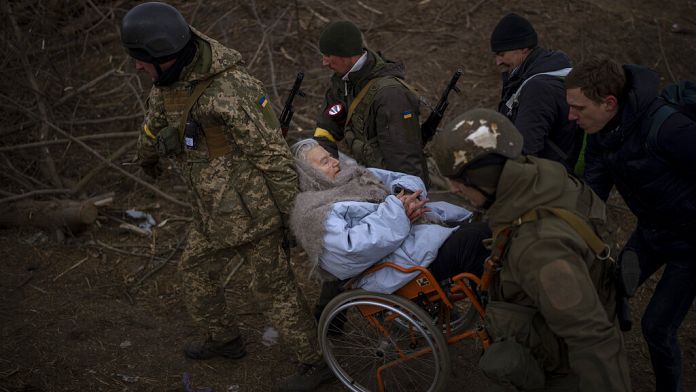 Twelve days after the start of the invasion launched by the Kremlin, intense bombardments continued on Monday on many cities, such as Mykolaiv, in the south-west.
The center of Kharkiv is nothing but ruins. Ukraine's second city, located 50 km from Russia, has been under relentless shelling for several days. It is now surrounded but still in the hands of Ukrainian troops.
The noose is also tightening on the capital Kyiv, which is expecting an attack in the coming days. According to French sources, the front line is now about twenty kilometers away. And a column of hundreds of Russian vehicles is in the north of the capital near Gostomel airport.
Moscow announces "local ceasefires"
In addition, Russia announced Monday evening, the establishment of local ceasefires from this Tuesday from 07:00 GMT for the evacuation of civilians from Kyiv, Sumy, Kharkiv, Cherniguiv and Mariupol .
The west of the country remains spared by the fighting for the moment. In its largest city Lviv, volunteers are preparing for the worst and training in the use of weapons. While the human tolls remain difficult to establish, Kiev claims that more than 11,000 Russian soldiers have been killed. The latest UN report evokes some 370 civilian deaths, a report probably very underestimated.