News
War in Ukraine: the media in Russia under tighter control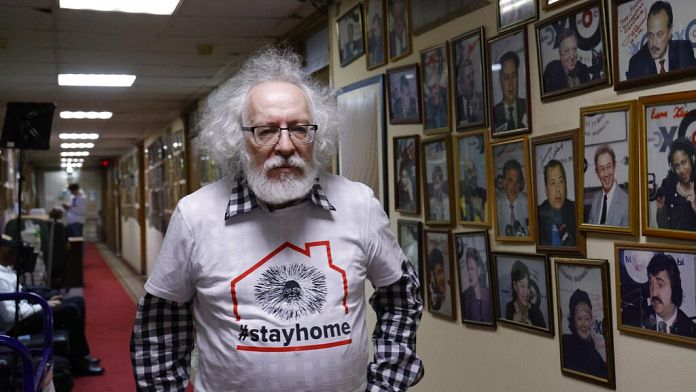 After observing a minute of silence in tribute to Russian soldiers who fell in Ukraine, Duma deputies approved a law on Friday that punishes up to 15 years in prison for any publication of "fake news".
The terms "war" and "invasion" prohibited
A way to dissuade a little more the media wishing to circumvent the official speech which reports a "special operation" in Ukraine. The terms "war" and "invasion" being banned.
Faced with threats and this increased muzzling of information, independent local media have preferred to self-dissolve, such as the private radio station "Echo Moscow".
Alexei Venediktov is the station's editor: "We are now living in a near state of war and the government is slowly introducing restrictive laws that affect freedom of expression in general, not just that of journalists. Admittedly, we have forgotten how we used to live there. 30 years ago, before Mikhail Gorbachev. In fact, we are going back to that time."
Independent and foreign media in the sights of the Kremlin
Also in the sights of the Russian authorities, the independent television channel "Dozhd" which announced Tuesday the suspension of its programs. Also accused of spreading "false information", she preferred to cut the signal.
Finally, foreign media broadcasting on Russian soil are not exempt from restrictions. The authorities thus limited access to the BBC or even to the German "Deutsche Welle" after Westerners disconnected "Russia Today" and "Sputnik".