News
War in Ukraine: the exodus continues, Poland is the first way out for civilians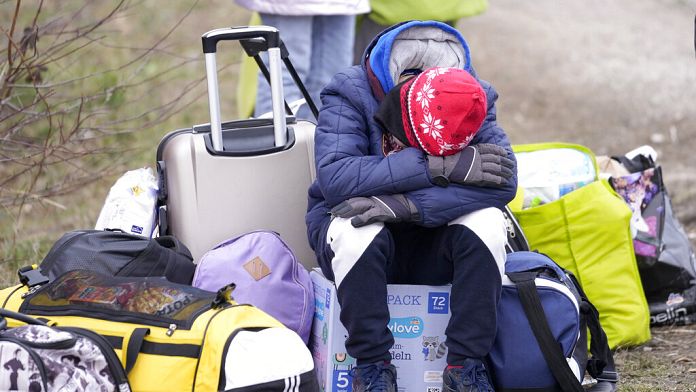 Women, children and the elderly continue to flee the fighting in Ukraine in large numbers. Poland is the first exit door for these refugees, always more numerous. Most, destitute, waited several days to be able to cross the border in freezing cold.
According to the UN, in six days, more than 660,000 people left Ukraine to reach neighboring countries. "The numbers are growing exponentially"specifies the UNHCR,"At this rate, the situation looks set to become the biggest refugee crisis of the century in Europe.".
More than 660,000 people have fled
In addition to Ukrainians, many other nationals living in the country have fled, such as this Egyptian student, who arrived in Romania: "There were bombardments every day. No means of transport, no food in the supermarkets, no money in the vending machines. People were trying to leave town, but the trains were packed as there was only one a day, and everyone was jostling to board", she testifies.
Free trains for refugees
In addition to neighboring countries, governments throughout Europe are implementing various measures to facilitate the reception of Ukrainian refugees. In Poland, Germany, the Netherlands as well as in France, Ukrainian refugees have thus been authorized to travel free of charge by train.
They are a hundred already arrived in France. Among them Vitalii Hryzhun who traveled three days with his family before joining Chalon-sur-Saône: "We left in our pajamas in the middle of the night. There were cars in all directions. A neighbor, a soldier, told me "it's war. There was shelling everywhere", he says.
According to the UN, more than 4 million people could eventually flee the fighting. Millions more will need help inside the country. The Organization urgently requests the raising of 1.7 billion dollars for humanitarian aid.