News
War in Ukraine: the European Union announces the exclusion of several Russian banks from Swift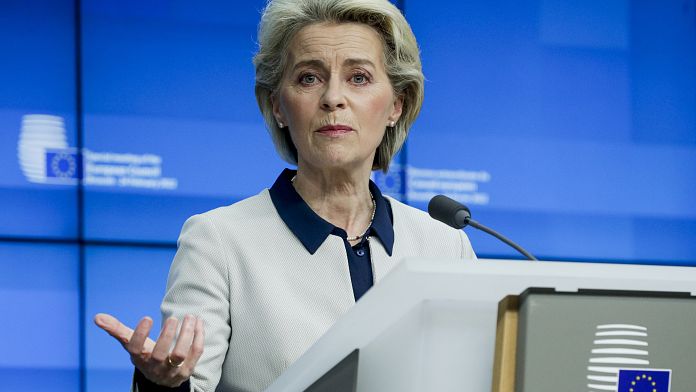 The violence of the Russian intervention prompted the West on Saturday to adopt a new set of harsher sanctions: they notably decided to exclude many Russian banks from the Swift interbank platform, an essential cog in global finance.
An action that "will prevent banks from carrying out most of their global financial transactions, and as a result, Russian exports and imports will be blocked", underlined the President of the European Commission Ursula von der Leyen.
The list of Russian banks affected by the Swift measure has not yet been revealed, but the latter has often been described as a lethal weapon against Russian power.
In addition, the Western partners have decided to further restrict the access of the Russian central bank to the capital markets, and to "paralyze the assets of the Russian central bank" in order to prevent Moscow from resorting to it to finance the conflict in Ukraine, in the words of Mrs von der Leyen.
Volodymyr Zelensky: "It's an important victory for Ukraine"
"We have this important victory, there is a right decision to cut off Russia from the international payment system (SWIFT). It means billions and billions of losses for Russia. It is a concrete price for its treacherous invasion of Ukraine", said Ukrainian President Volodymyr Zelensky.
The new sanctions will also go after Russian oligarchs and their families to prevent them from obtaining the citizenship of Western countries.