News
War in Ukraine: start of the third round of negotiations in Belarus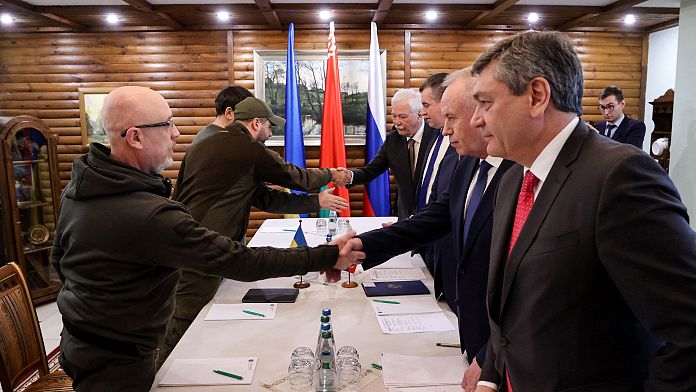 The Ukrainian delegation arrived by helicopter. A third round of negotiations between Russians and Ukrainians began on Monday afternoon. The setting: a Belarusian town not far from the Polish border. And a burning question: the fate of the hundreds of thousands of civilians caught in the middle of the fighting.
A few minutes before the meeting, the head of the Russian delegation, the very nationalist Vladimir Medinski, considered that Kiev was making itself "responsible" for war crimes by using, according to him, civilians as human shields.
While the last two meetings had not resulted in any significant progress, Turkey is also entering the dance. His Minister of Foreign Affairs announced the holding of negotiations this Thursday in Antalya, in the company of his Russian and Ukrainian counterparts.
"Both ministers have expressly wished that I take part in this meeting in Antalya and conduct it in a trilateral manner. We will therefore conduct this meeting in a trilateral format on Thursday, March 10 in Antalya, God willing. We hope that this meeting will be a turning point"said Mevlut Cavusoglu, Turkish Foreign Minister.