News
War in Ukraine: start of talks in Belarus to try to end the conflict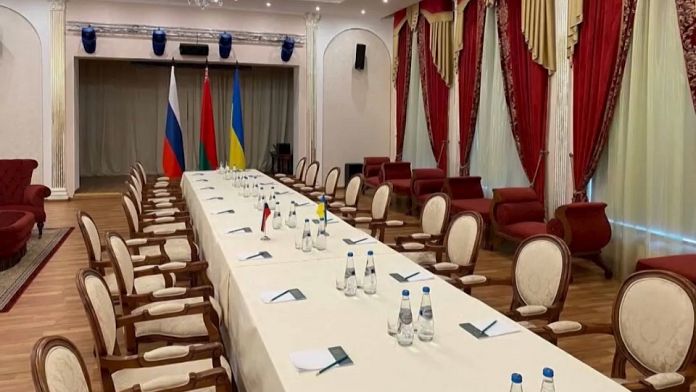 On the fifth day of the war in Ukraine, talks began at the border, on the Belarusian side, even if hopes for a favorable outcome seem slim.
Kyiv demands EU membership
Moscow wants to find an agreement with Kiev which, for its part, demands the immediate withdrawal of Russian troops and "immediate" accession to the European Union.
President Volodymyr Zelensky keeps hammering it home: Ukraine will fight tirelessly to defend its sovereignty and choose its destiny:
"We appeal to the European Union regarding the immediate accession of Ukraine under a special procedure. We are grateful to our partners for their support, but our aim is to be with all Europeans and above all, to be equal."
In Kiev, a quieter night
In Kiev, the capital, the streets remained deserted in the morning after a night considered "quieter" than the previous ones, according to local authorities and witnesses.
Thousands of civilians are still taking refuge in underground shelters to protect themselves from the bombardments of the Russian forces, which come up against the resistance of the Ukrainian troops.
The human toll since the start of the war, according to Kiev, reports more than 200 civilians killed, including several children. The death toll evokes a death toll of 100.
Emergency meeting at the UN
The 193 members of the United Nations General Assembly meet in an "emergency special session" on Monday to decide on the conflict
Vladimir Putin ordered on Sunday to "put the deterrent forces of the Russian army on special alert", with regard to nuclear forces, citing "the belligerent declarations of NATO" and the "illegitimate" sanctions imposed on Russia.
The United States immediately denounced an "unacceptable" escalation, NATO Secretary General Jens Stoltenberg castigating for his part an "irresponsible" attitude from Moscow.