News
War in Ukraine: Russia blocks Facebook and punishes "lies" about the army with prison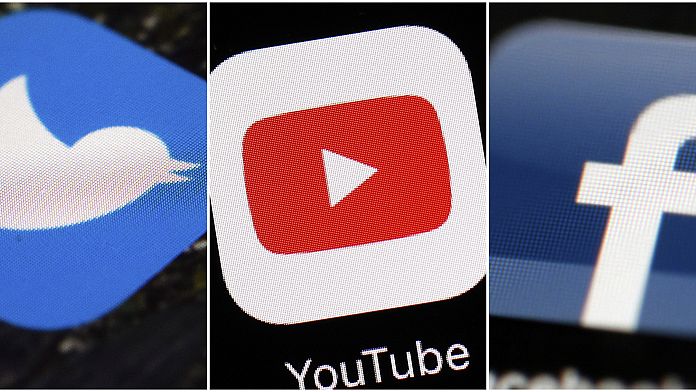 If you are currently in Russia, you can no longer access your Facebook account. Russia's internet regulator has ordered the blocking of Facebook in the country.
On Friday, President Vladimir Putin also approved a law that provides for heavy prison sentences for anyone publishing "false information" about the Russian army.
The measures taken strengthen the arsenal of the authorities to control the account they give to the Russian population of the invasion of Ukraine, presented as a limited operation aimed at protecting Russian-speaking Ukrainians from "genocide".
These texts, which apply both to the media and to Russian and foreign individuals, entered into force after the approval by the Russian Parliament and the ratification by President Vladimir Putin late in the evening.
With this new law and the blocking of social networks, the Russian population now has almost no access to official speeches from Moscow.
"Moscow retorted"
"The blocking of Russian state media encouraged Moscow to do the same by blocking Western-based digital platforms, thereby cutting off a key channel through which some influential Russians were able to express their displeasure about the war. "It was through these media that Ukrainian President Volodymyr Zelensky spoke directly to the Russian people, to try to reduce the popular support that Moscow needs", explains Alicia Wanless, Director of Partnership for Operations at the Carnegie Endowment for International Peace.
International media forced to suspend their activity
The independent Russian newspaper Novaya Gazeta reported seeing "forced to remove a lot of content" to avoid sanctions, but want to "keep working".
Internationally, the Bloomberg News agency and the BBC have announced that they are suspending the activity of their journalists, and the American news channel CNN the broadcasting of its programs in Russia.
The new law "seems written to make every freelance journalist a criminal, by mere association, making it impossible to continue to sustain any semblance of journalism in the country", said John Micklethwait, the editor of Bloomberg.
The BBC will continue to report in Russian from outside the country.
The Kremlin defends its restrictive law in the face of an "information war"
The Kremlin defended Saturday the necessary "firmness" of its law repressing "false information" on the Russian army to face an "information war" waged according to him against Russia in connection with the conflict in Ukraine.
"In the context of the information war, it was necessary to adopt a law whose firmness was adapted, which was done", said Russian presidential spokesman Dmitry Peskov.