News
War in Ukraine: Russia banned from international trade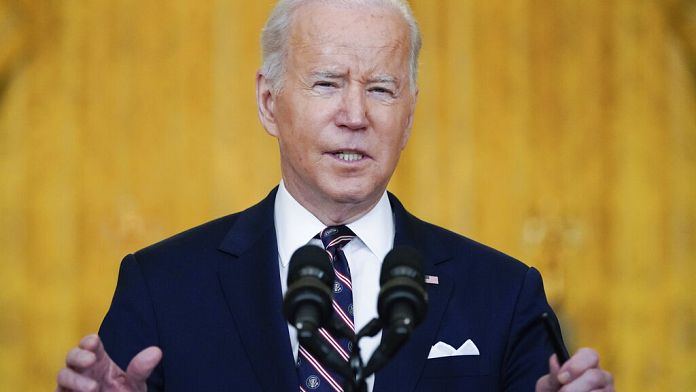 This is a new blow to the Russian economy. As war rages in Ukraine, the United States, the European Union and the G7 decide to revoke the commercial status of "most favored nationof Russia (which facilitates free trade in goods and services) which paves the way for punitive tariffs on imported Russian products.
"Revoking "most favored nation" status for Russia will make it harder for it to do business with the United States. And doing so in unison with other nations that make up half of the global economy will be another blow to the Russian economy. She is already suffering very hard from our sanctions." These are the measures we are taking, but they are not the last. And as I said at the beginning of all these measures, we are going to hit Putin harder because the States United and our closest allies and partners act in unison" highlighted Joe BidenPresident of the United States.
The United States will also ban the import of seafood, vodka and Russian diamonds. For the EU, the ban concerns Russian iron and steel.
Exports of luxury goods to Russia will also be banned from the United States and the EU.
Russia had already lost access to technological equipment and semiconductors and then to technologies for its military and oil industries from the United States and Japan.
The Ukrainian president supports the measures aimed at suffocating the Russian economy, but for him it is not enough: "More needs to be done. This is not what we expect. It is necessary that the decisions of politicians coincide with the mood of the peoples of Europe. We know this mood. And they know this mood" Explain Volodymyr Zelenskyy.
Doing more, such as banning Russian planes from flying over Ukraine and providing air cover against missiles and warplanes. NATO rejected this request which would amount to an extension of the conflict which would cause "much more suffering, death and destruction" according to the Alliance.
"NATO allies have provided strong support to Ukraine for many years. They trained tens of thousands of soldiers, provided essential military equipment which today is extremely important in the fight against invading Russian forces. At the same time, we have a responsibility to prevent this conflict from spreading beyond the borders of Ukraine, to become a real war between Russia and NATO" indicates Jens StoltenbergSecretary General of NATO.