News
War in Ukraine: Putin misguided by his advisers; his demoralized army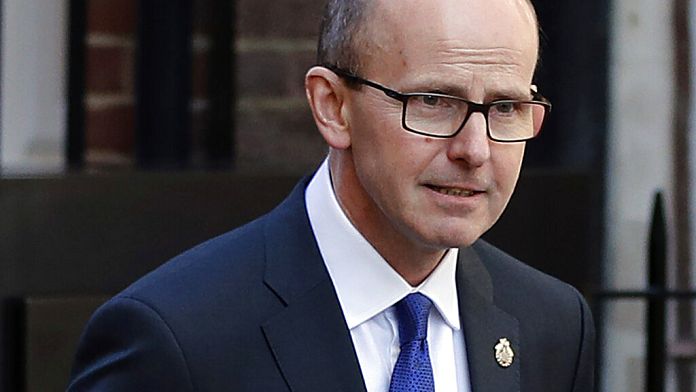 President Vladimir Putin is misled by his advisers who are "afraid to tell him the truth" about his "flawed" war strategy in Ukraine where Russian troops sabotage equipment and accidentally shoot down their own plane, British intelligence and Americans.
Close allies, including spies, are working to highlight Russia's failures and Kremlin divisions, said Vladimir Putin's advisers had "too scared"to tell him the whole truth about Moscow's setbacks on the ground and the real impact of the sanctions.
A few hours after the publication by the White House of its intelligence report on the situation in Ukraine, the head of British intelligence, Jeremy Flemingsaid Thursday in a speech to Australian National University in Canberra that the Russian leader had overestimated his army's ability to achieve a quick victory.
"We have seen Russian soldiers – out of arms and in low spirits – refuse to carry out orders, sabotage their own equipment and even accidentally shoot down their own aircraft.", enumerated Fleming.
"And even if Putin's advisers are afraid to tell him the truth, what is happening and the extent of these miscalculations should be crystal clear to the regime.", he estimated.
According to Jeremy Flemingthe Russian President underestimated the Ukrainian resistancethe strength of the international coalition against him and the impact of economic sanctions.
Deceived by his advisers
The remarks echo a White House briefing on US intelligence released Wednesday, March 30. According to their information, Putin's relations with his military personnel have deteriorated.
"We have information, which we have now made public, that Vladimir Putin felt cheated by the Russian military", said Kate Bedingfield, White House communications director.
In recent days, the Ukrainian forces took over territories, including Irpinlocated in the strategic suburbs of kyiv, while the Russian offensive seems to be bogged downfive weeks after the start of the invasion on February 24.
US and UK intelligence reports come as where the questions multiply on the relationship between the Russian president and his defense minister, Sergei Shoigu, who disappeared from public view for weeks before reappearing on March 26 in a television program.
Undated pictures showed Shoigu – who there referred to a finance ministry meeting the day before – chairing a meeting on defense procurement in Russia.
There is a "persistent tension"between Putin and the Moscow Defense Ministry, a consequence of the Russian leader's distrust of his leadership, a senior US official in Washington said.
Cyberattacks
Cyberattacks from Russia remain, for now, a threat, further warns Jeremy Fleming : "We've seen indicators that suggest Russian cyber actors are seeking targets in countries that oppose their actions."
On the ground in Ukraine, Moscow uses mercenaries and foreign fighters to support its own forces. Among them, the Wagner group, which "go into high gear"After being active in the country for the annexation of Crimea by Russia in 2014.
"The group works like a shadow branch of the Russian army", allowing Vladimir Putin to relieve himself of responsibility for "more risky operations", he argued.