News
War in Ukraine: "Putin made a serious mistake", according to NATO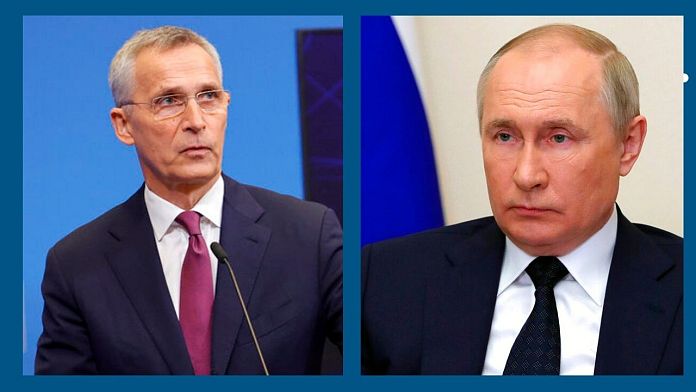 NATO leaders met for an extraordinary summit in Brussels. Before the start of the debates, the boss of the Alliance, Jens Stoltenberg, considered that the Russian president had made "a serious mistake" by engaging in war in Ukraine.
A month to the day after the start of the war in Ukraine, NATO leaders are meeting this Thursday in Brussels. An extraordinary summit to adjust the response of Westerners to Russia.
The Russian president was also strongly criticized by the Secretary General of NATO, who spoke just before the opening of the summit.
What action can NATO consider?
A direct military intervention has been and remains excluded, according to the NATO boss.
"_The idea of ​​imposing a no-fly zone of Ukraine, he underlined, this supposes to attack massively the Russian air defense system in Russia, Belarus and Ukraine. __It also supposes to shoot down Russian planes.
_
This would greatly increase the risk of an all-out war between NATO and Russia, and it would be accompanied by ever more death and destruction."
During this summit, the Ukrainian President Volodymyr Zelensky was to speak by videoconference, to try to obtain a greater commitment from NATO leaders.
The eastern flank
NATO will also discuss the need for "reset its defenses on its eastern flank", he added. Four new battle groups will be created in Romania, Hungary, Bulgaria and Slovakia, and reinforce the four already formed in Poland and the three Baltic countries.
More than 100,000 American soldiers are currently present in Europe and more than 40,000 troops are under direct NATO command in the eastern part of the Alliance.
The discussions will focus on the sustainability of these forces and the increase in military spending by the Allies. Decisions are expected at the end of June at the NATO summit in Madrid.