News
War in Ukraine: President Zelensky denounces genocide in Boutcha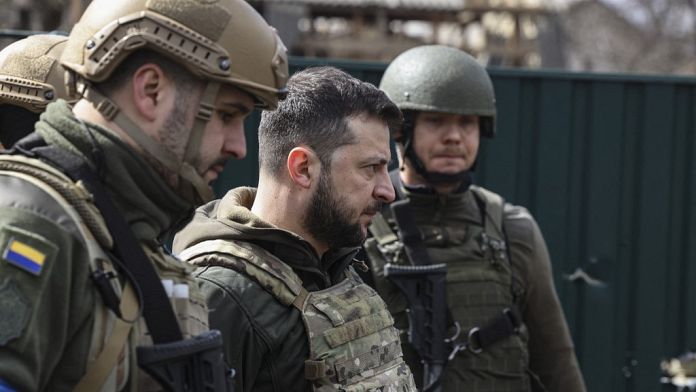 The emotion aroused by the broadcast on Sunday of images of the massacre of civilians in Butchain the suburbs of Kyiv has not yet fallen. But the terror caused by the discovery of these lifeless bodies is already followed by accusations.
The Russian army is singled out by Volodymyr Zelensky. The Ukrainian president visited the small town northwest of the capital on Monday, pinned down for more than a month during fierce fighting between the Ukrainian defense forces and the Russian army.
"It's a genocide"
"These are war crimes, and they will be recognized by the world as genocide" said in front of the microphones, Volodymyr Zelensky. "You are here and you can see what happened. We know that thousands of people have been killed and tortured, their limbs ripped out, women raped and children killed. I think that's more than… . This is genocide."
More than 300 civilians killed
The Russian troops, forced to retreat, left behind a field of ruin, but Moscow denies having killed civilians in Boutcha and even denounces a scene.
"The Russian military completely withdrew from this city on March 30" explained the Russian Foreign Minister, Sergey Lavrov. _" __On March 31, the mayor of Boutcha solemnly declared that everything was in order for him. Two days later, we saw how the same scene was organized in the streets. They are now trying to use it at anti-Russian purposes." _
The number of victims would exceed 300 civilians according to the mayor of Kyiv, Vitali Klitschko and several hundred bodies have already been found in several mass graves in Boutcha.