News
War in Ukraine: more than 2.5 million people have already fled the country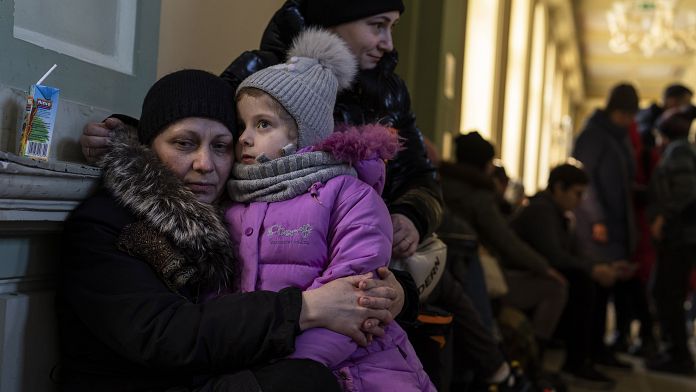 The UN estimates that more than 2.5 million Ukrainians have fled their country since the start of the war. It is the fastest flow on the European continent since the Second World War.
The bar of 2.5 million refugees fleeing the war in Ukraine has been crossed. This count was established this Friday by the International Organization for Migration.
According to the UN High Commissioner for Refugees, Filippo Grandi, it is the fastest flow on mainland Europe since World War II.
In his Tweet, the head of the UNHCR also gives this figure: 2 million displaced people inside Ukraine. People who have fled the combat zones to go to regions that are currently less exposed.
Half of the Ukrainians who fled their country took refuge in Poland.
Among them, Ania, from the capital. "They started bombing Kyiv very hard and we fled, she says. We just grabbed a few things and left. We are very scared!"
A bit far, Ola continues: "What will happen now? We do not know anything. We trust God. We'll see what will happen. __Of course, we hope to be able to return home, to Ukraine, when peace returns."
to Germany
Other host countries for Ukrainian refugees are Hungarythe Slovakia or even the Romania.
And then some refugees go further west, like here in Germany. Every day, 10,000 arrive in Berlin, according to local authorities.
"We are trying to adapt to this new situation, commented the mayor of Berlin, Franziska Giffey. __We are going to open 5 new centers to welcome those who arrive and distribute the help they may need."
Return to the land of Indian students
Several Indian nationals were able to return to their country on Friday.
Among them are many medical students, who lived in major Ukrainian cities when the war broke out 15 days ago.