News
War in Ukraine: more and more civilians taking refuge in Poland or Slovakia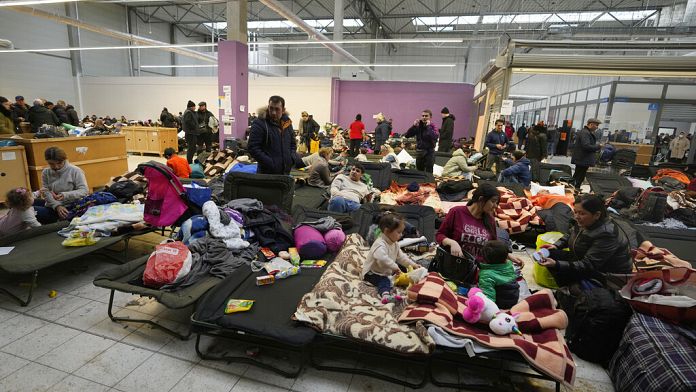 Trains leaving the Czech Republic to go to Ukraine.
Every evening, the NGO people in need organizes a convoy between Prague and the Ukrainian border, in Poland.
The wagons carry volunteers ready to join the Ukrainian army but also help for Ukrainian refugees. Many are fleeing the Russian bombardments, in their country and will be more and more, according to the UN:
"Although the scale and destination of these displacements are still unclear, we estimate that 10 million people could flee their homes if the violence continues. four million people could cross borders into neighboring countries"explains Stephane Dujarric, spokesperson for the United Nations.
Many Ukrainians are heading for the city of Lviv, in the west of the country, less than 100 kilometers from Poland.
If the neighboring countries voluntarily welcome the refugees, some testimonies relate racist discrimination at certain borders. Only white refugees would be allowed through.
"I emphasize that the Secretary-General is shocked by the many stories reaching us of racism, harassment and discrimination against people of different origins who try to cross borders. He calls on the governments of the countries concerned to crack down against any manifestation of racism or xenophobia" continues _Stephane Dujarric, spokesperson for the United Nations.
Most people fleeing war arrive in Poland. The country already hosts more than half of refugees, 550,000 Ukrainians. Organizations and citizens are mobilizing to help them.
The border with the Slovakia is also overwhelmed by the arrival of Ukrainians. They are more than 80,000 to have found refuge in the country. A little less than in Hungary where they are 130,000.
Some more distant countries directly organize the flight of civilians. I'Italy offered to help; around 80 Ukrainians arrived in Rome by bus from the town of Ternopi in western Ukraine.
Other refugees are expected in the coming days.