News
War in Ukraine: Mariupol in ruins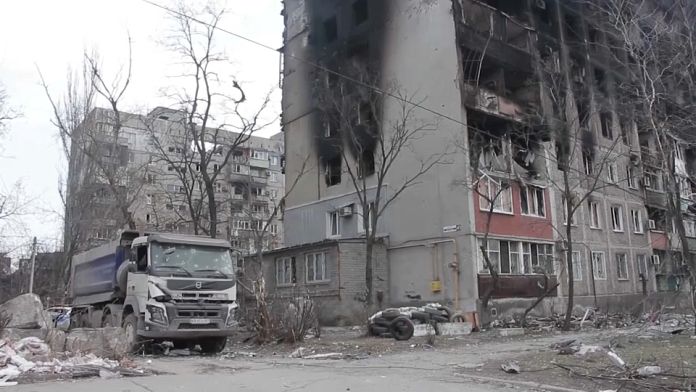 Bombed, besieged, and in ruins: chaos reigns in Mariupol. Since the start of the Russian invasion on February 24, more than 2000 civilians would have been killed in the city. Some corpses would remain in the streets for several days, others buried in makeshift graves.
According to Ukrainian President Volodymyr Zelensky, some 100,000 inhabitants would still be stranded in this strategic port of the Sea of ​​Azov.
Emmanuel Macron announced this Friday, March 25 a humanitarian operation, in connection with Turkey and Greece, to evacuate the inhabitants. He should discuss the subject with Russian President Vladimir Putin in the coming hours.
Strategic city for Moscow
Mariupol is a strategic city for the Russian army: by controlling it, Vladimir Putin's men reinforce their advance in southeastern Ukraine.
This territory has been targeted since the beginning of the Russian offensive. If Russia seizes this strip of land, it would become master of the Sea of ​​Azov. A major victory for Moscow.
On the Mariupol front as on the others, the Russian invasion, which is entering its second month, is turning more and more into a war of attritionwhile Russia has acknowledged that 1,351 of its soldiers died in Ukraine and 3,825 were injured.