News
War in Ukraine: Mariupol civilians awaiting evacuation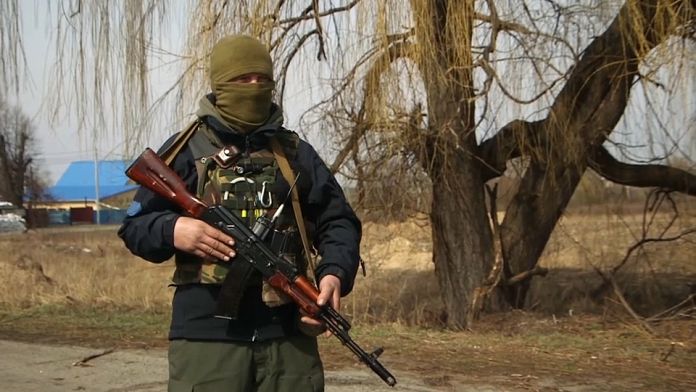 According to kyiv, the Russians left the Chernobyl nuclear power plant, which they had occupied since the start of the war, on February 24. Ukrainian authorities say they are skeptical of Russia's promise to withdraw troops around the capital.
Far from believing in an appeasement of the conflict, they fear an intensification of attacks on the east of the country."In the Donbass, in Mariupol, and in the direction of Kharkiv, Russian troops are accumulating their offensive potential, powerful offensivesUkrainian President Volodymyr Zelensky said in a video speech, We will defend ourselves. __We will do everything to stop the occupiers and cleanse our land of their wicked and absurd chimeras. "
In the besieged and hard-hit city of Mariupol, fears surrounding the respect of humanitarian corridors are still in play. The Russian Defense Ministry had announced a ceasefire on Thursday evening from 10 a.m. on Thursday to allow the evacuation of civilians. According to several organizations, around 160,000 people are stranded in the southeastern port city where at least 5,000 were killed, according to the Ukrainian government.
Authorities say evacuation and aid attempts have been disrupted by Russian forces, including the delivery of 45 buses to Mariupol.
According to British intelligence, Russia is in the process of deploying its soldiers stationed in Georgia to Ukraine, a further sign of the unexpected turn of this war. London and Washington point out that the Russian president would be misinformed by his entourage.
"__There's a lot of speculation, and it seems – I'm not saying this for sure – that Vladimir Putin has self-isolated, said US President Joe Biden,There are indications that he has fired or placed some of his advisers under house arrest. But I don't want to give too much importance to that at the moment, because we don't have a lot of hard evidence."
The pressure on several Ukrainian cities is still strong. In Kharkiv, the country's second city, entire neighborhoods have been razed, at least 1,500 buildings have been destroyed or heavily damaged according to local authorities.
In five weeks, the war has caused several thousand deaths and caused more than four million Ukrainians to flee from the country. A conflict that risks dragging on according to Washington.