News
War in Ukraine: Mariupol and Kharkiv, martyred cities, still resist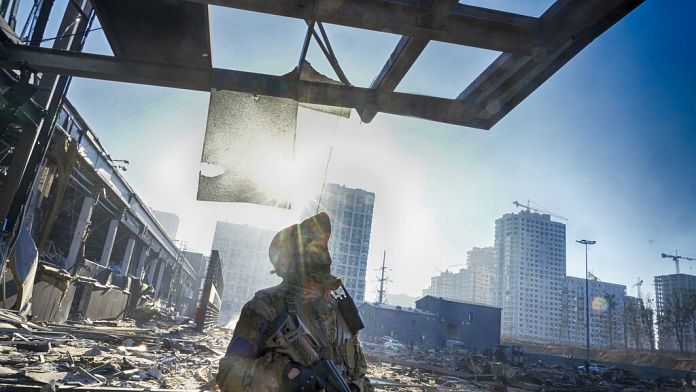 A bus convoy, chartered by the International Red Cross, left Zaporizhia on Monday for the besieged town of Mariupol, 220 km away. Objective: to try to evacuate some of the 350,000 inhabitants trapped in this martyr city, completely devastated, where there is no longer any water or electricity. Ukraine on Monday rejected an ultimatum from Russia demanding the surrender of the city, where ground fighting has already begun.
300 km further north, in Kharkiv, Russian forces are at the gates of the city and the Ukrainian military is preparing for an imminent assault. Ukraine's second city has been one of the most heavily bombed since the start of the war. Many inhabitants now live as refugees in the basements.
A Russian officer who narrowly survived the air raids says: "it was really scary, it was deafening, I was protected because I was in a basement. I can't describe what I felt in words, the fear for my family".
Nazi camp survivor killed in Kharkiv
A survivor of the Nazi concentration camps, Boris Romantschenko, was killed in the bombing of the building where he lived in Kharkiv, the German Memorial Foundation of Buchenwald and Mittelbau-Dora said on Monday.
Karkhiv is beset by Russian forces on several fronts but is not yet completely surrounded. In a setting ravaged by bombs, Moscow is pursuing its other campaign, that of information. The Russian army released images of soldiers delivering humanitarian aid to residents of the region.