News
War in Ukraine: kyiv prepares to evacuate civilians to Mariupol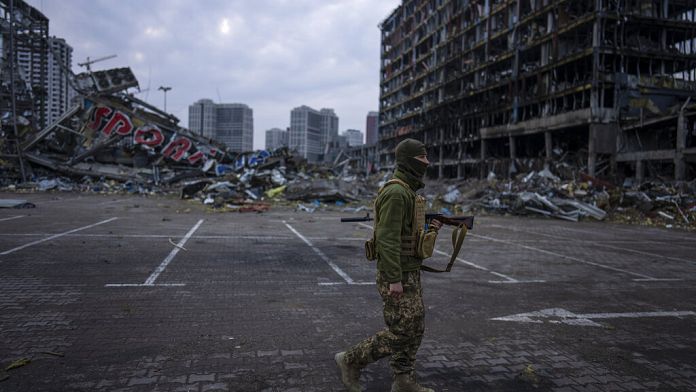 Points to remember:
– The hopes of a breakthrough to end the conflict – in the wake of discussions held Tuesday in Istanbul between the belligerents – were showered Wednesday evening. Russian presidential spokesman Dmitry Peskov said in particular that he could not "report anything very promising".
– The Russian Ministry of Defense has announced that it wants to set up a truce in Mariupol, called "silence diet", from this Thursday at 10 a.m. (7 a.m. GMT) to evacuate civilians via a humanitarian corridor to Zaporozhye, some 250 km to the northwest.
– The announcement was coolly received by the Ukrainian side, with Deputy Prime Minister Iryna Vereshchuk speaking about it as a "handlingadditional, in an interview with Ukrainian media. kyiv, however, is preparing to send 45 buses to evacuate civilians from Mariupol,
– As clashes continue on the ground, US and UK intelligence described a Russian president on Wednesday and Thursday as "misinformed" on the conflict, cold with his staff and surrounded by advisers afraid to tell him the truth.
– In five weeks of war, more than four million Ukrainians have been forced to flee their country, announced the Office of the United Nations High Commissioner for Refugees (HCR) in Geneva. Europe had not seen such waves of refugees since the Second World War.