News
War in Ukraine: Kyiv organizes its resistance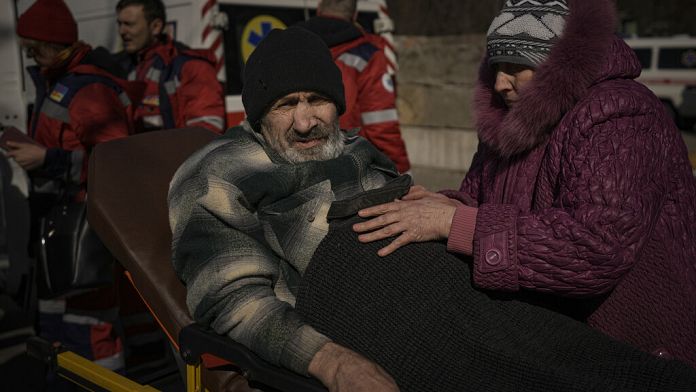 The Russian military was focusing on Kyiv and eastern Ukraine on Friday, where it extended its offensive to the major city of Dnipro, as the West retaliated with tough trade sanctions on Russia..
Behind these wooden mounds, these Ukrainians are preparing for the assault of the Russian forces. Kyiv is preparing to be attacked in the next few hours and those who have decided to stay are organizing themselves. When some are digging trenches, others are busy supplying the soldiers who are going to defend the capital. These soup kitchens feed 5-6,000 people a day.
Victoria Yermakova, teacher, head of the volunteer kitchen: "Together with my husband, we decided not to leave Kyiv and to help as volunteers. We didn't have an order, we just asked our guys what they needed, and they said they wanted some tea, as it was very cold at the time, and some food."
Natalya, volunteer: "I decided to help because I want to help our forces, our guys who are currently on the front line, so that in these difficult times they have something to eat because no one but us can help them."
The battle for Kyiv promises to be very tough and many Ukrainians are undergoing military training in enclosed spaces to avoid being attacked. Faced with imminent danger, the capital has already emptied half of its 3.5 million and a half inhabitants. Some outlying neighborhoods have already been partially destroyed by airstrikes.
In the northwest suburbs of the city, the bodies of Russian soldiers and Ukrainian civilians lie abandoned in the streets and parks.
Anti-tank obstacles and sandbags were placed in cells across the city, now as if divided into segments for future urban guerrilla warfare.
On the Russian side, President Putin has approved the sending of 16,000 foreign volunteers.
His Ukrainian counterpart, Volodymir Zelenskyy denounces the sending of mercenaries experienced in urban combat in the war in Syria.