News
War in Ukraine: Kyiv and Moscow defend themselves before the International Court of Justice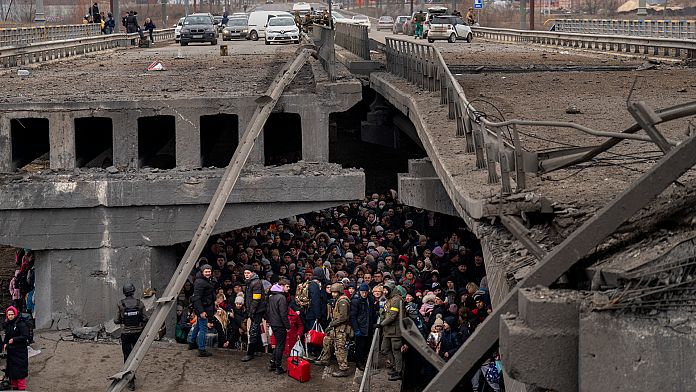 Ukraine is asking the International Court of Justice on Monday to issue an emergency decision for Russia to end the invasion. For Kyiv, the reasons given by Moscow to justify its invasion are based on an erroneous interpretation of the Genocide Convention.
Russian President Vladimir Putin said "Russia's military action is necessary to protect people who are victims of genocide" in the Donetsk and Luhansk regions.
Normally the decisions of the ICJ are binding, and countries try to respect them. However, the Court has no means of enforcing them.
Washington: "Moscow has committed war crimes in Ukraine"
For his part, the head of American diplomacy Antony Blinken, who was in Lithuania as part of a tour of NATO member countries in Europe, claims to have received reports of violations committed by the Russians.
"We have seen very credible reports of deliberate attacks on civilians that would constitute a war crime," declared Antony Blinken, while assuring that the United States "examined" these informations.
Moscow: "We have evidence of biological weapons financed by Washington"
The Russian Defense Ministry claimed that the Russian military had found "evidence of Kyiv's attempt to eliminate traces of a biological weapons program". According to Moscow, this program would be financed by the United States.
These accusations had already been denied by Washington.
Concerns around the Zaporizhia nuclear power plant
The International Atomic Energy Agency (IAEA) expressed its "deep concern" on Sunday following reports of a breakdown in communications with Ukraine's Zaporizhia nuclear power plant. Last Friday, Russia took control of Europe's largest nuclear power plant.
Kyiv also said that the Russian military had cut off some mobile and internet networks and that telephone lines, mailboxes and faxes were no longer working.
According to the Ukrainian authorities, only communications by mobile phone are still possible there, but of poor quality, the IAEA said.
European Summit for the Refugee Crisis
The Foreign Ministers of the 27 countries of the European Union met Sunday evening in Montpellier. This two-day summit will mainly focus on the crisis of Ukrainian refugees and the humanitarian aid provided by the EU.