News
War in Ukraine: In Kyiv, living in a new normal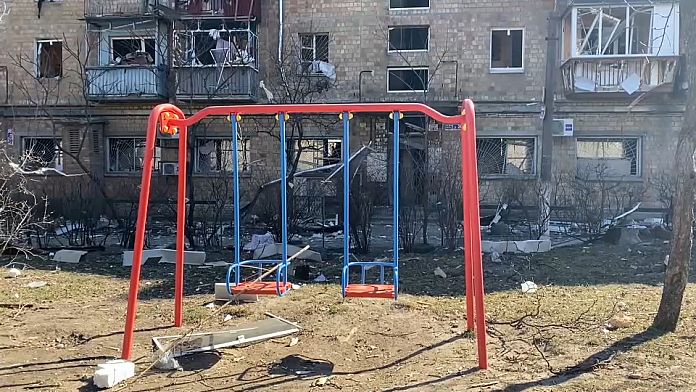 This Friday was again marked by a bombardment on a residential area in Kyiv. "They bombed everything. The Russians are our brothers, but they bombed us. There were three ambulances here", deplores this 81-year-old resident
Local authorities say a Russian missile struck these apartment buildings, killing at least one person and injuring dozens more. "I do not know what to say. I just want to curse them. Especially Putin", reacts this other resident, injured by shrapnel.
Subways and bars open
Over the past week, the Ukrainian capital has been hit multiple times, but the remaining residents are doing their best to continue living with some semblance of normality.
In a metro station, some seek shelter following the sound of sirens signaling raids, while others simply wait for the metro. While services are experiencing disruptions, some public transport surprisingly remains operational.
A new normal emerges
In Kyiv, bars also continue to operate, like here the Buena Vista in the center of the Ukrainian capital. The customers are there, despite the fights which are approaching, testifies the manager Eugene Petrichenka: "lots of journalists come here and lots of locals too. They are all surprised that we are open and they can have coffee like they did before the war. Now we will start baking croissants – we will have an oven and it will be even more comfortable".
A new kind of normality is slowly emerging in the Ukrainian capital where the violence of war is increasingly present and random.